Explore Dublin
One of the best parts about attending an event is having the opportunity to explore somewhere new. Dublin is a vibrant and bustling city with lots of things to see and do. In Dublin, there's something for everyone to enjoy. All year round, the city is alive with music, art and theatre and, of course, art galleries and museums abound.
To familiarise yourself with the city, why not start off with a tour of the city? There are a selection of tours available, from guided walking tours and hop-on/hop-off double-decker bus tours to the Viking Splash Tour that takes you over land and sea in an amphibious vehicle. Below you will find a range of tourist attractions and things to do on our doorstep and further afield.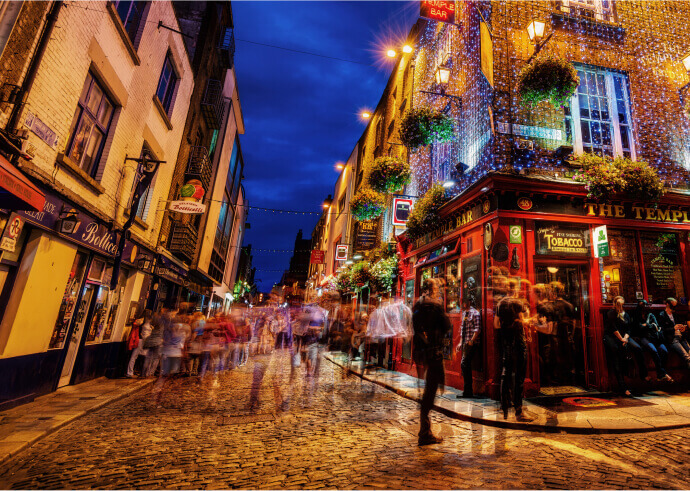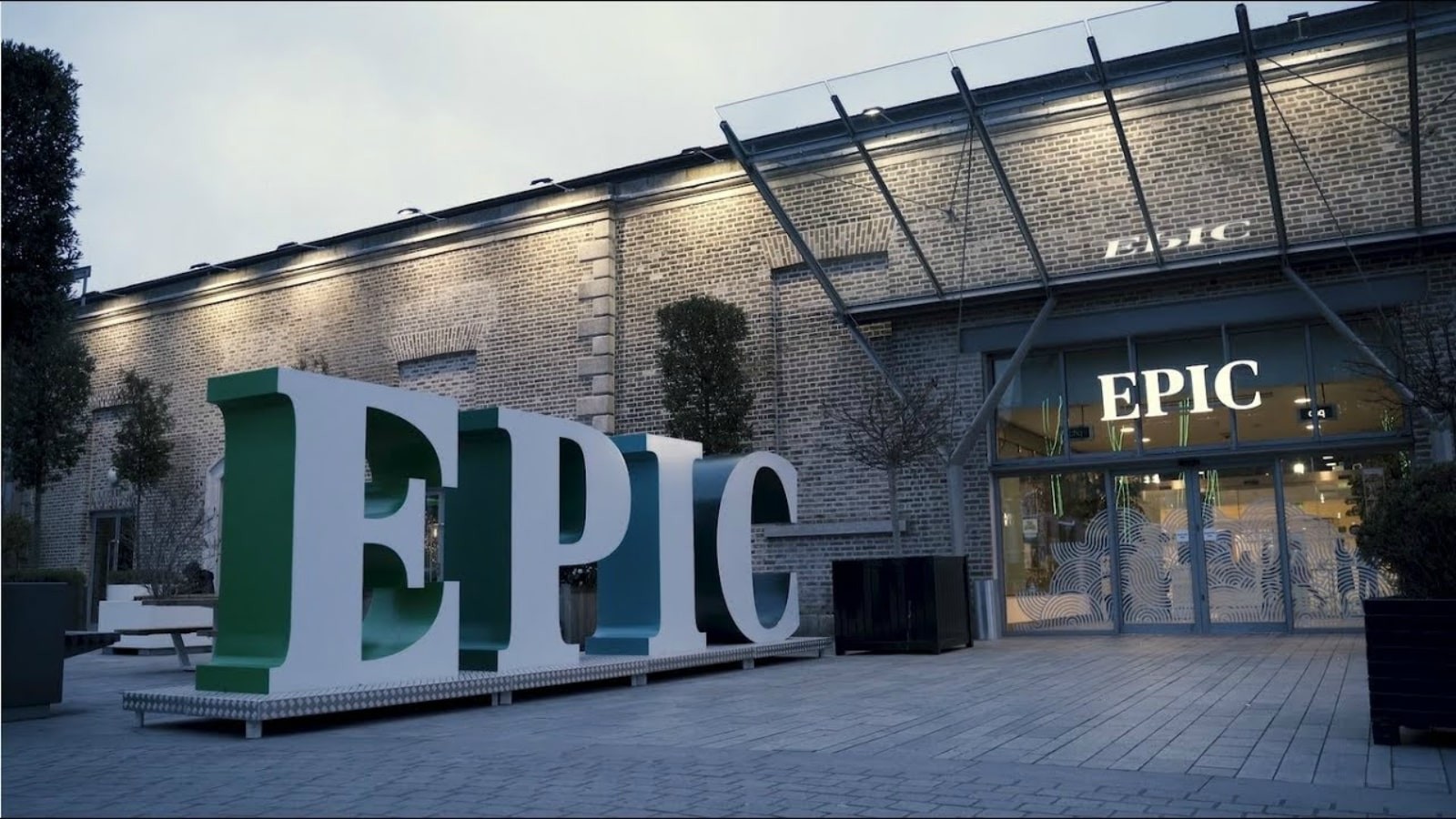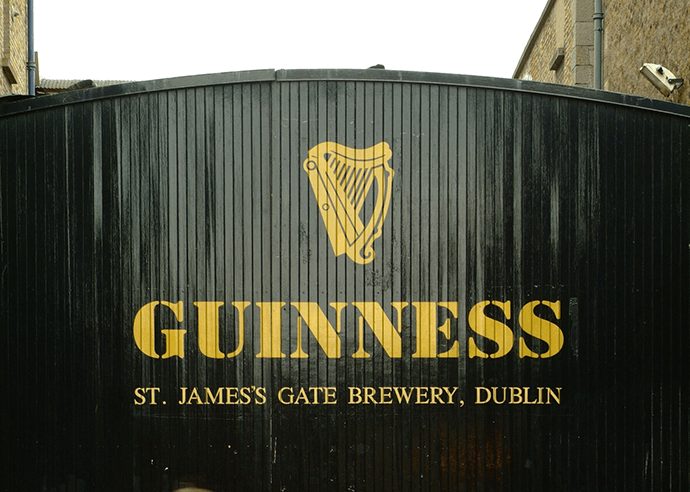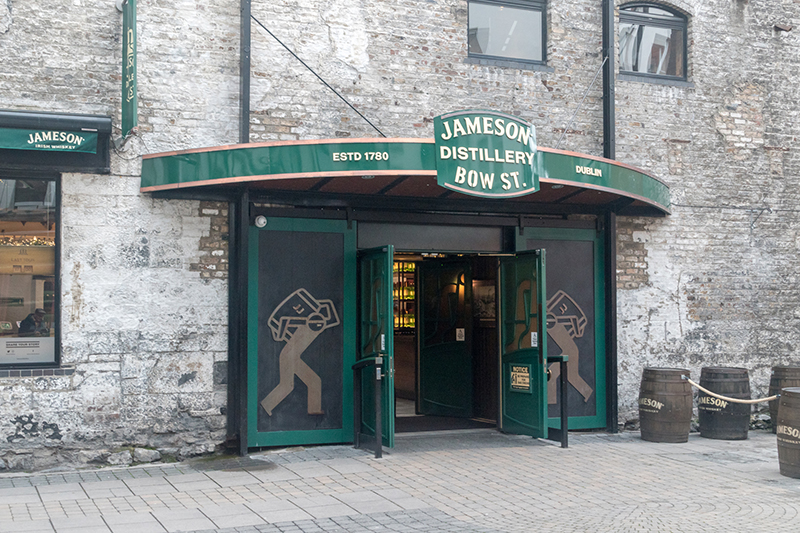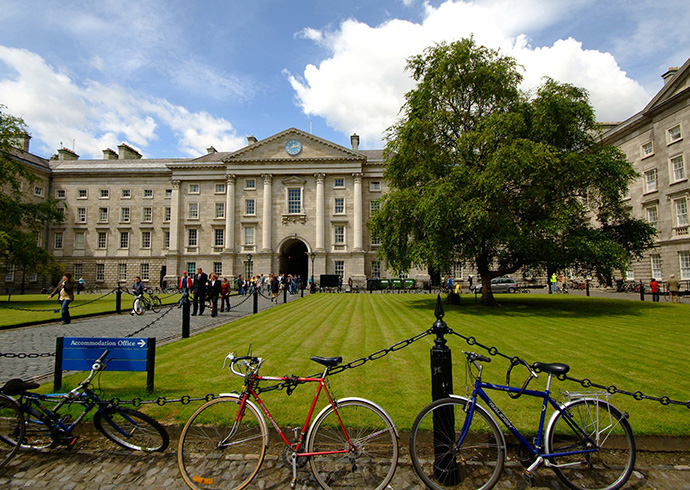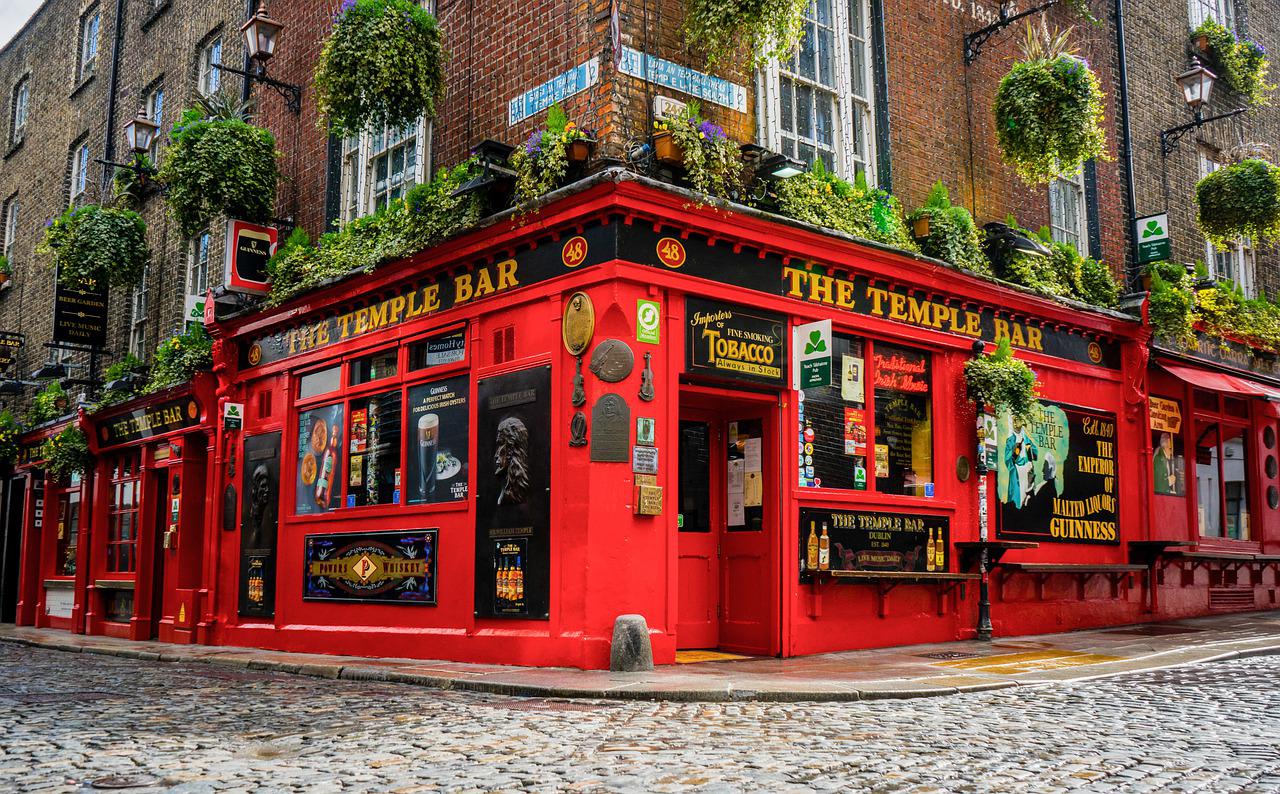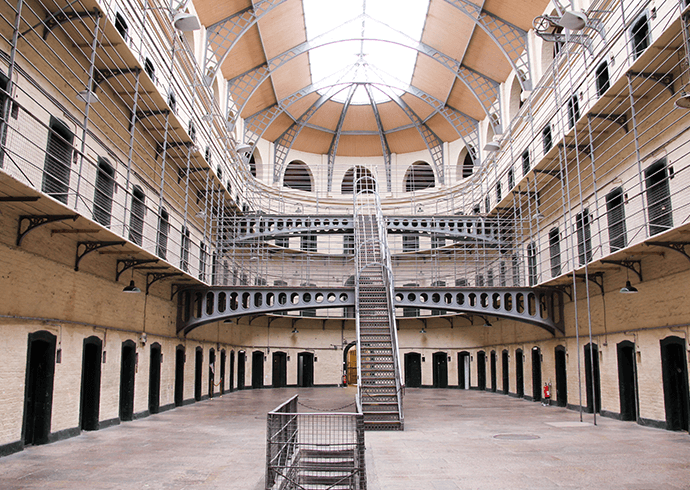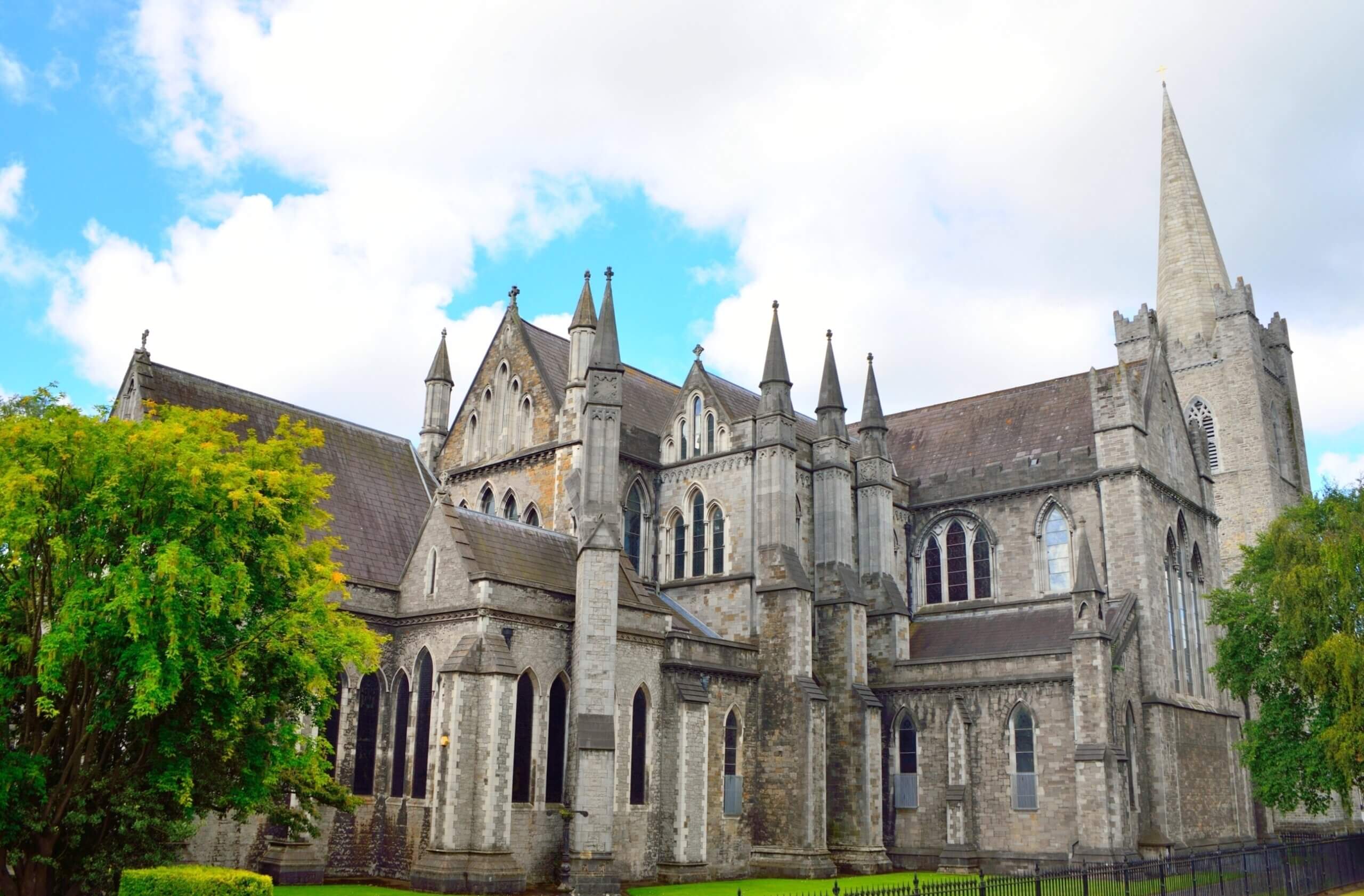 On our doorstep
Dublin offers visitors an endless amount of things to see and do, with many of the city's great tourist attractions within walking distance or a short tram ride from The CCD. Here are some of our top recommendations.
EPIC – The Irish Emigration Museum
Learn about the stories of Irish immigrants who spread around the world and became scientists, politicians, poets, artists and even outlaws during times of struggle.
Guinness Storehouse
Home of the traditional pint of Guinness, here you can take the visitor experience tour and enjoy a pint of the 'black stuff' in the spectacular surroundings of the Gravity Bar.
Jameson Distillery Bow St
Learn how to blend your own take-home whiskey, master the craft of whiskey cocktail making or taste whiskey straight from a barrel in Dublin's only live maturation warehouse.
Trinity College and the Book of Kells
Trinity College is home to the Book of Kells, a 9th-century biblical manuscript that contains the four Gospels in Latin written on vellum (prepared calfskin).
Temple Bar
No journey to Dublin is complete without visiting the famous Temple Bar area. Here you can grab a bite to eat, walk the famous cobbled streets and soak up the lively atmosphere in one of the many typical Irish pubs.
Kilmainham Gaol
A visit to Kilmainham Gaol will take you on a journey through Irish history. You will discover the stories of people held here including ordinary criminals alongside those who fought for Irish independence.
St. Patrick's Cathedral
Built in the 12th century, St. Patrick's Cathedral is the largest church in Ireland and a must-see for architecture and history enthusiasts.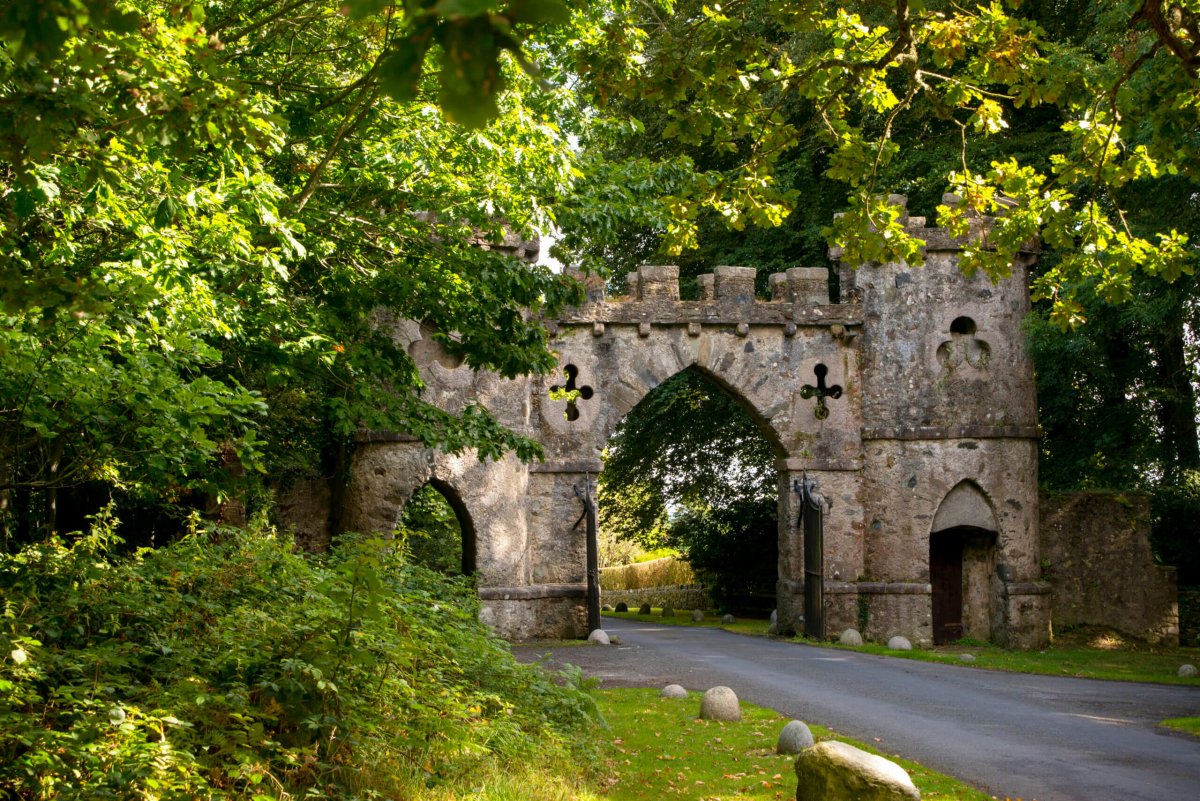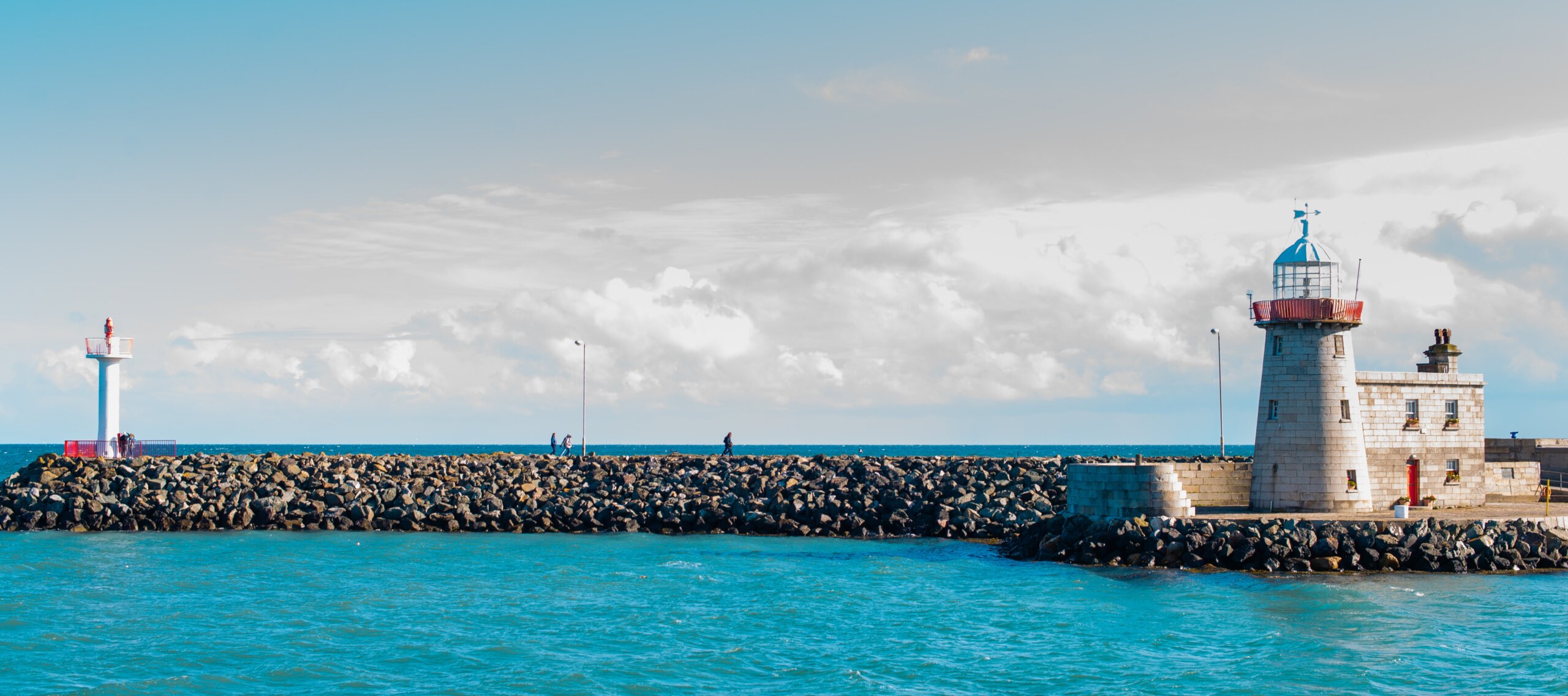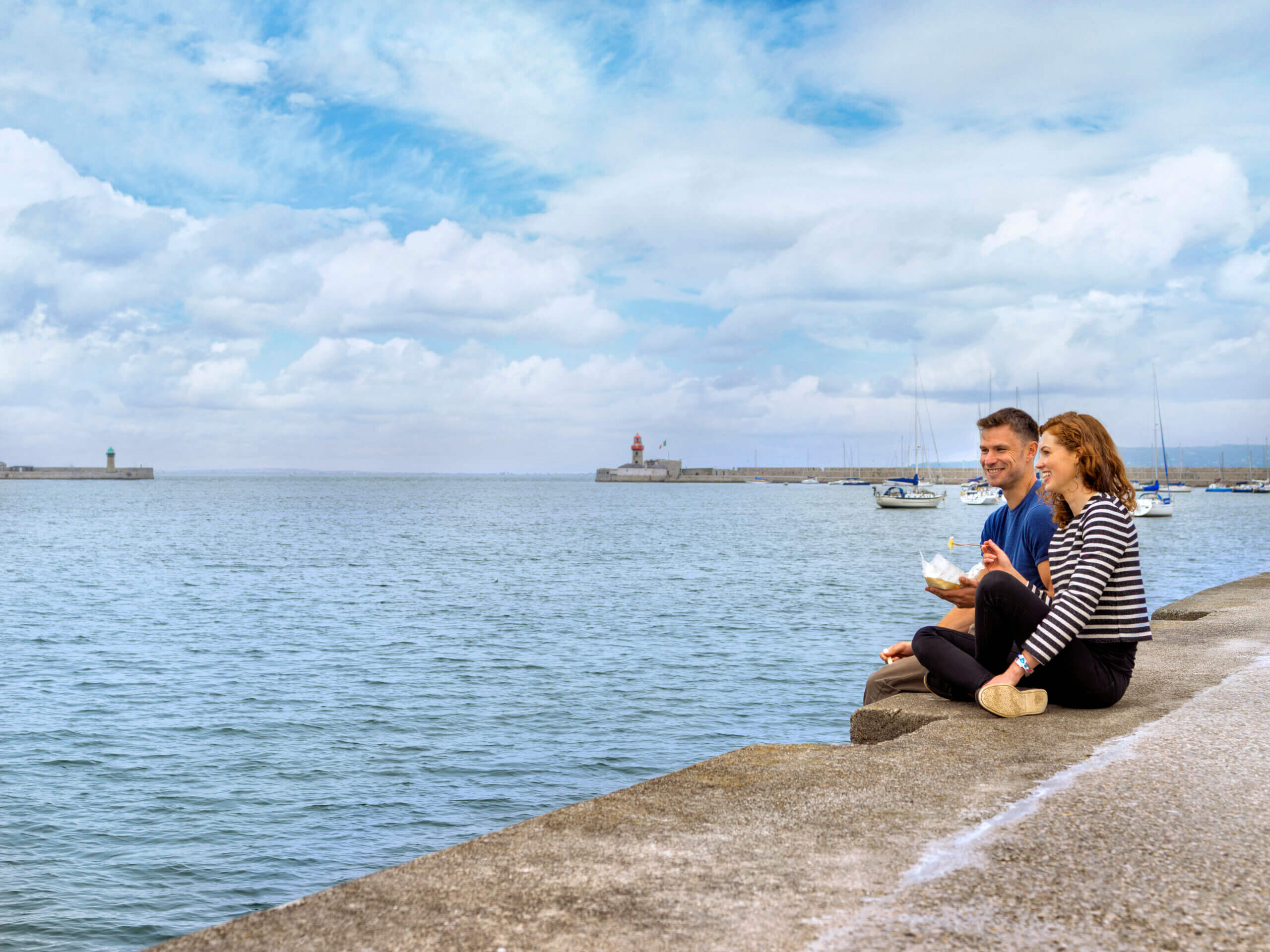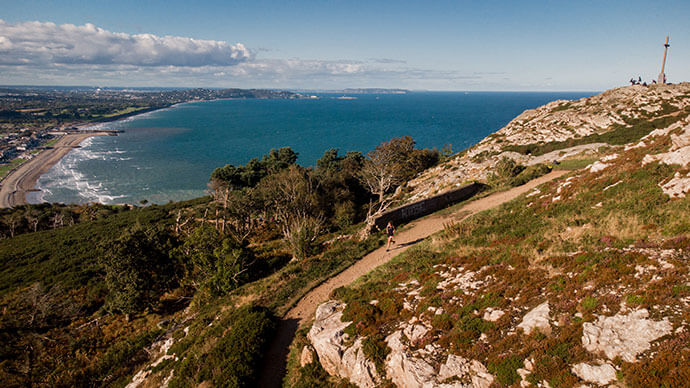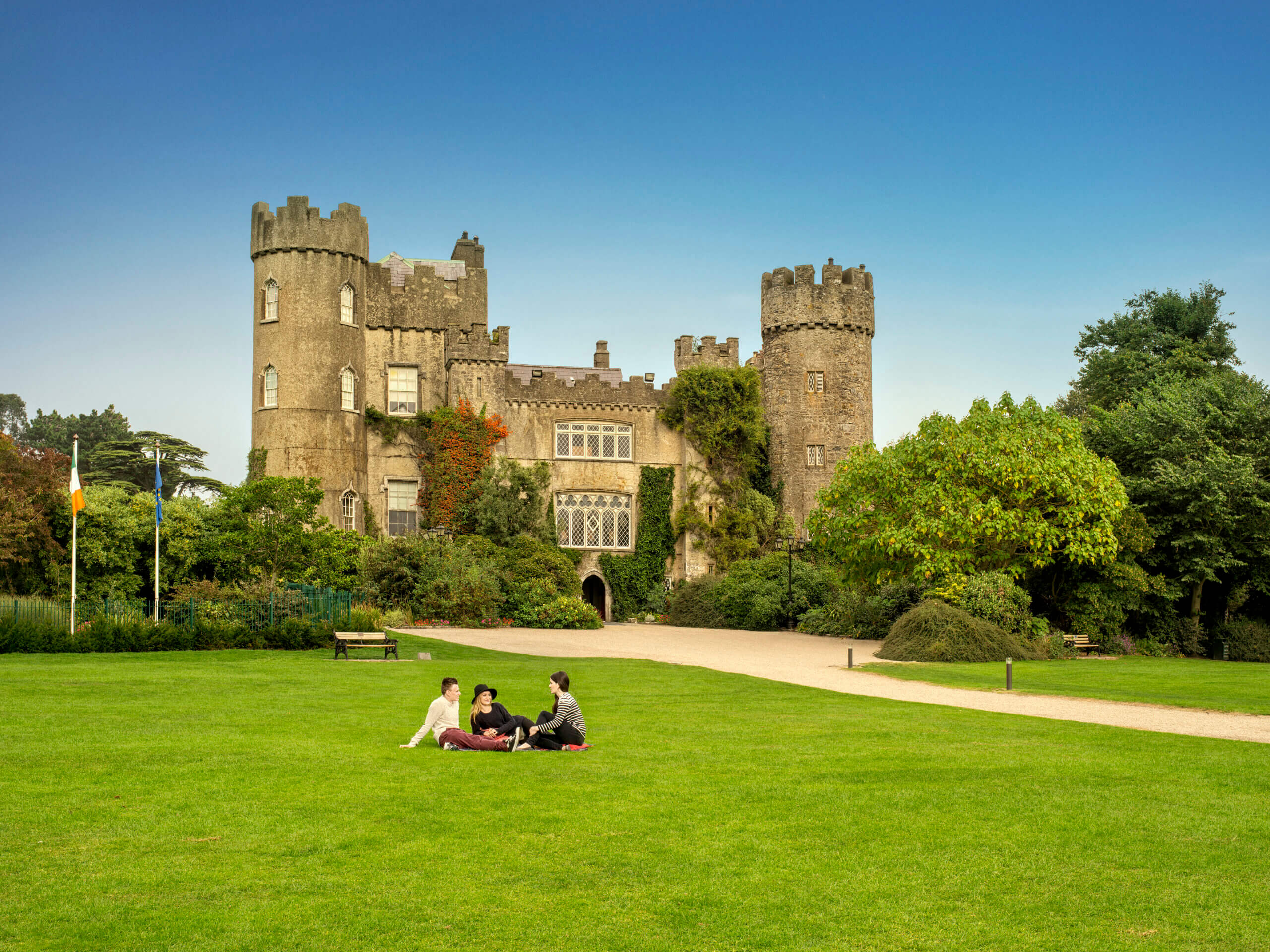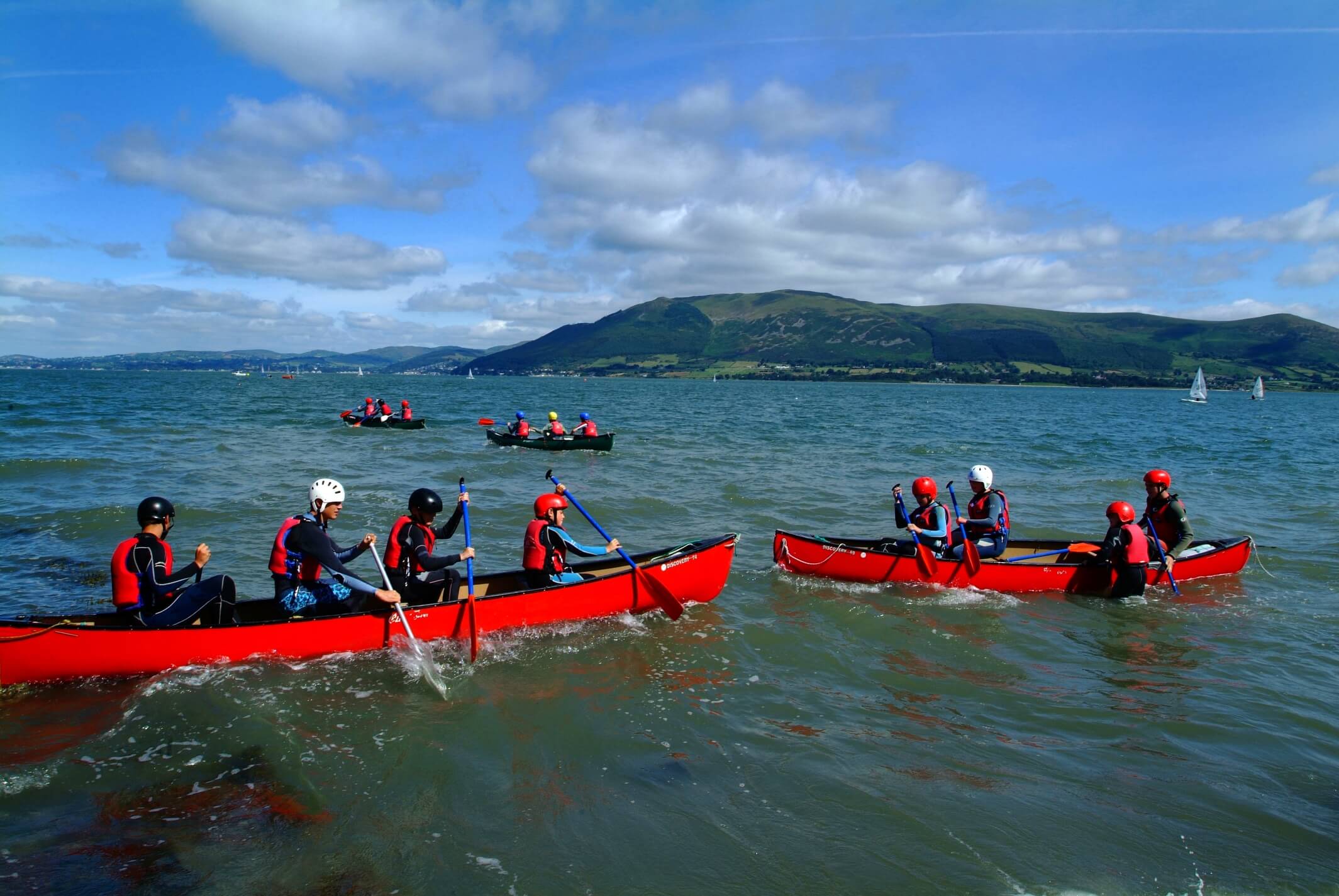 Off the beaten track
If you have some time to spare during or after your event, why not escape the crowds and explore some of Dublin's popular suburbs? Discover some hidden gems and experience the local culture and cuisine. All suburbs are accessible by Dublin Bus and Dart which you can use with exact change or using the TFI Leap Card.
Howth
Howth offers quintessential fishing village vibes without leaving the capital. The cliff walk passes beautiful private houses before rewarding walkers with spectacular views across Dublin Bay.
Dun Laoghaire
A village made up of Victorian and Georgian terraces overlooking a large harbour, the coastal suburb of Dun Laoghaire has drawn Dubliners for generations to enjoy a leisurely stroll along its east pier. Dun Laoghaire is home to Dublin's famous Forty Foot, one of Ireland's most famous swimming spots, which has been used by locals for generations.
Bray
Bray is a charming seaside town in County Wicklow that offers several restaurants serving great food and drinks, as well as outdoor attractions and activities including coastal walks, outdoor adventures and lively festivals.
Malahide
Malahide Castle and Gardens have been beautifully restored and feature stunning gardens, a butterfly house and a museum. Malahide town is the perfect place to visit if you are looking to escape the hustle and bustle of the city and enjoy some peaceful downtime.
Dalkey
Dalkey is a picturesque coastal town located in County Dublin, Ireland, known for its stunning views of the Irish sea, historic landmarks and outdoor activities. The towns castle dates back to the 14th century and is a popular tourist attraction.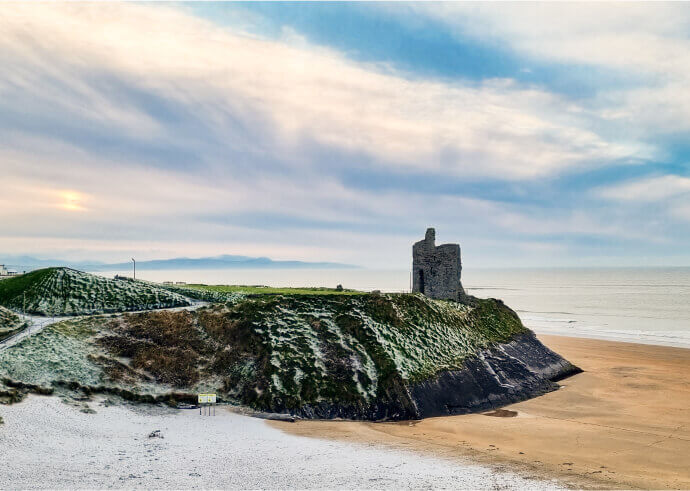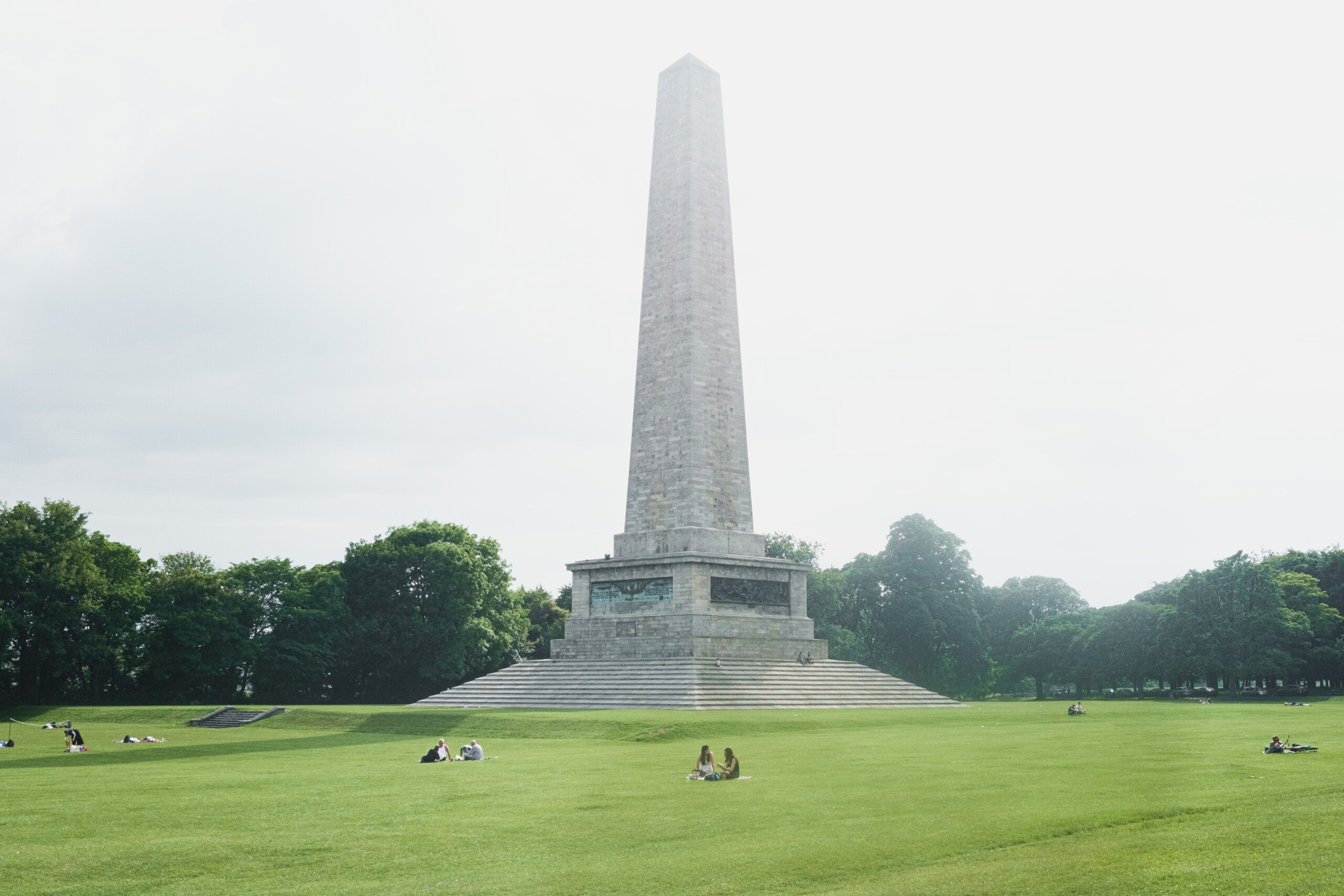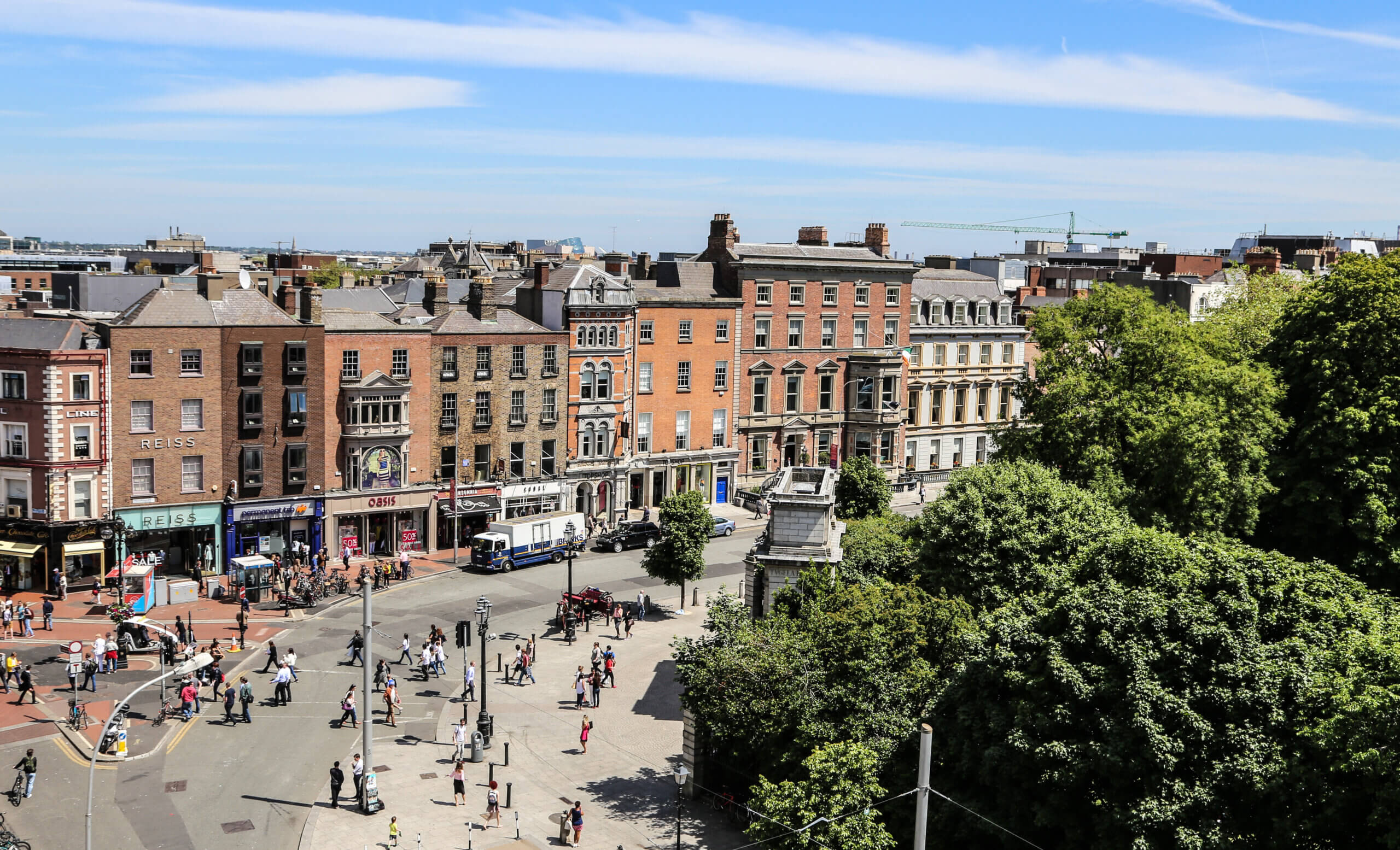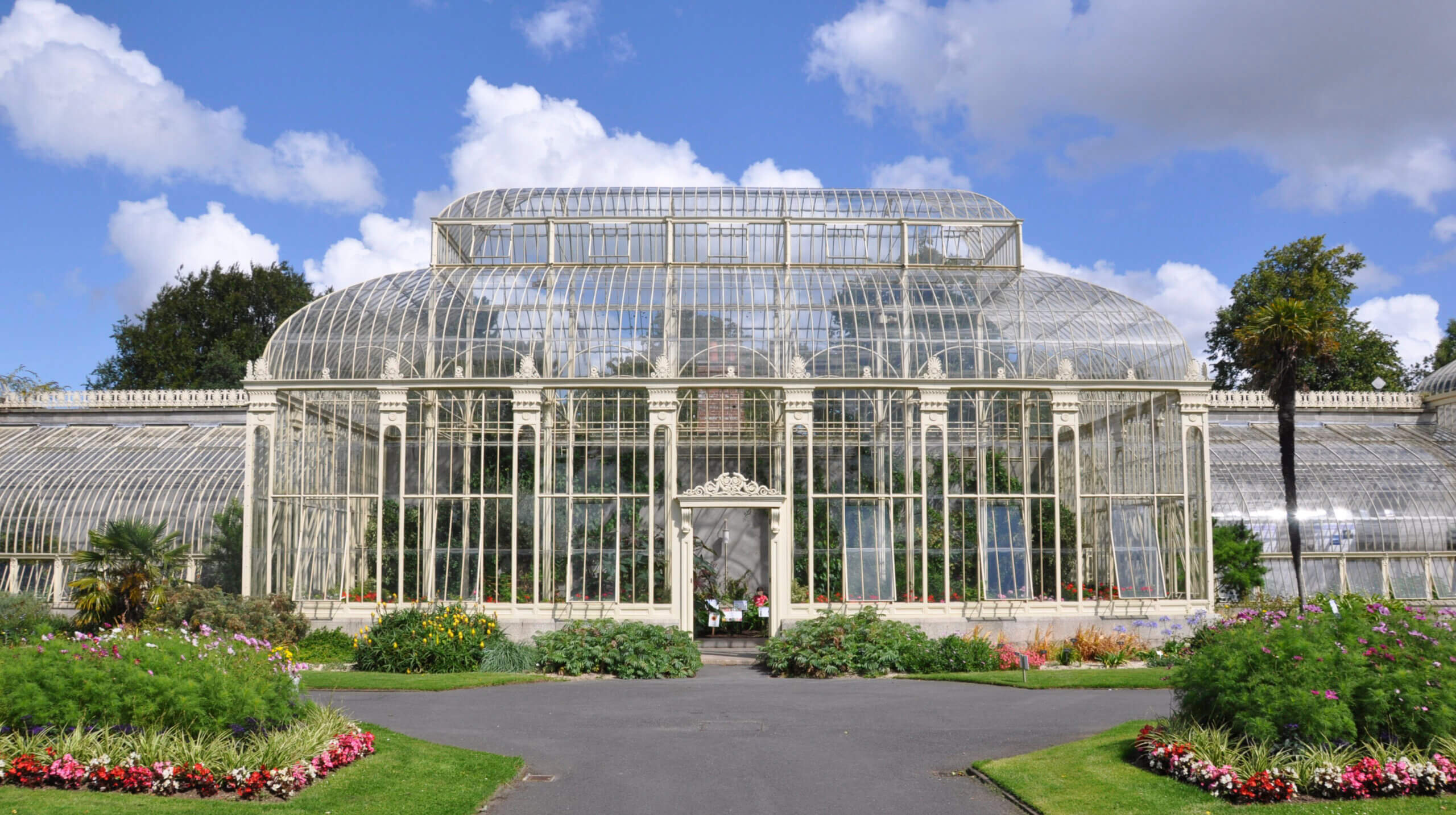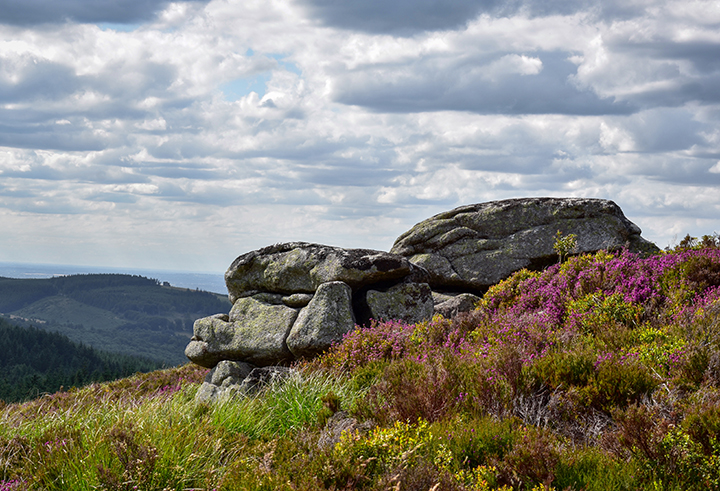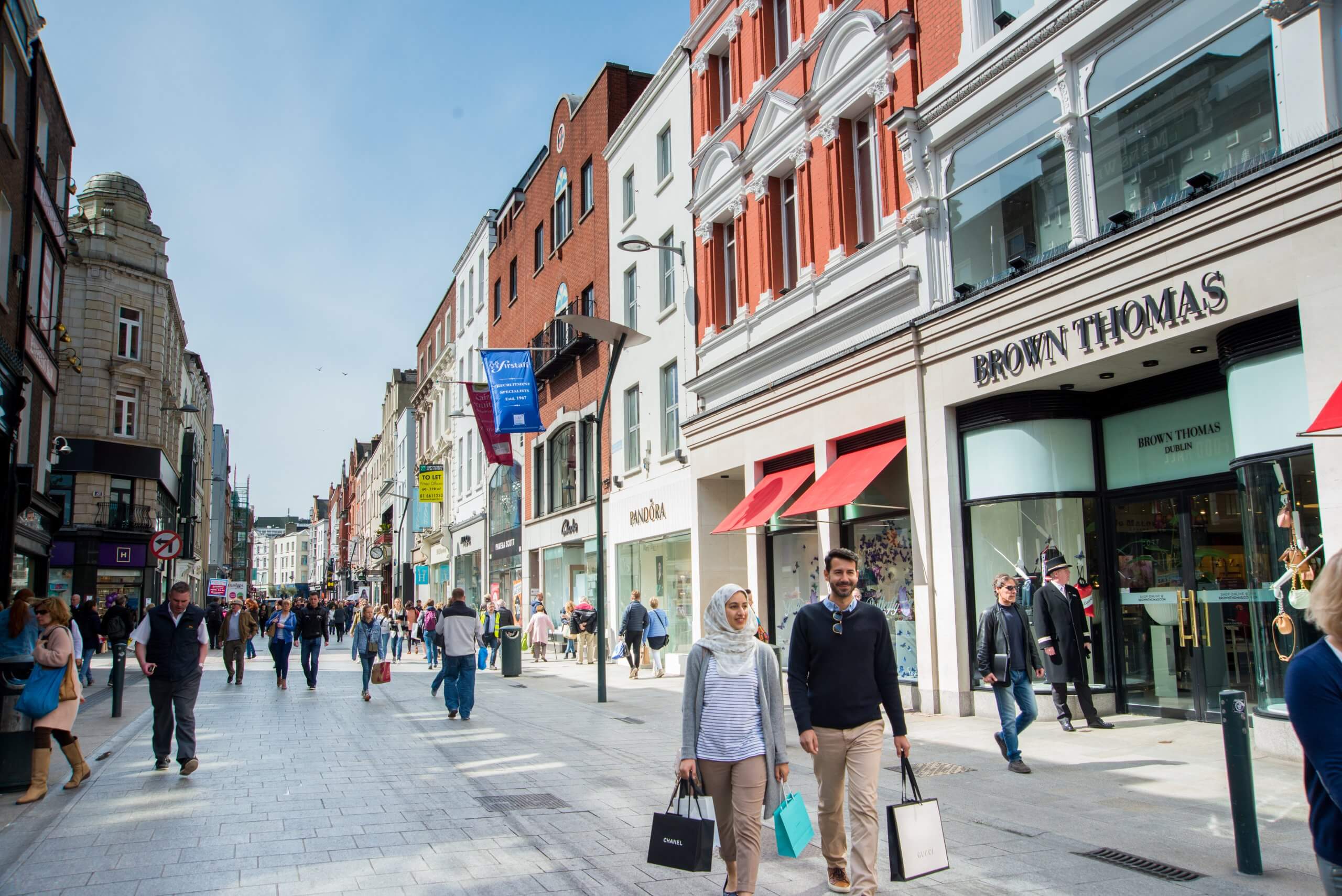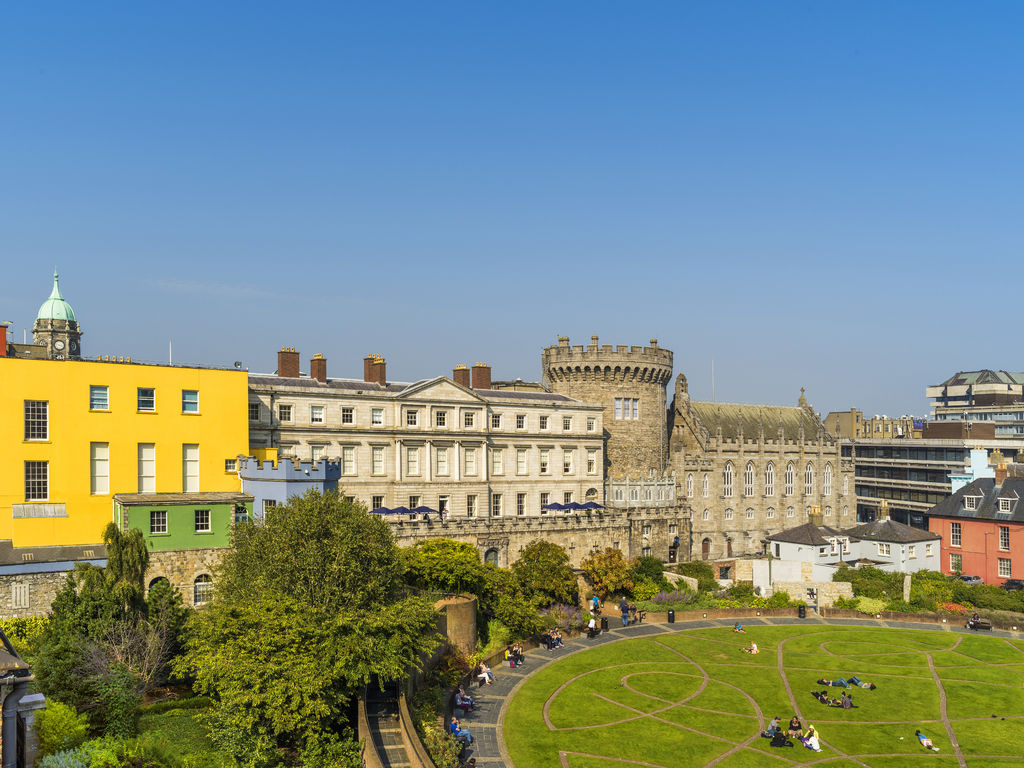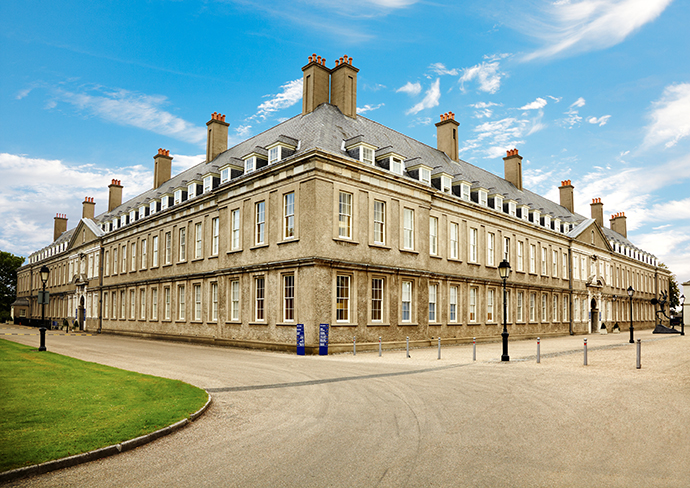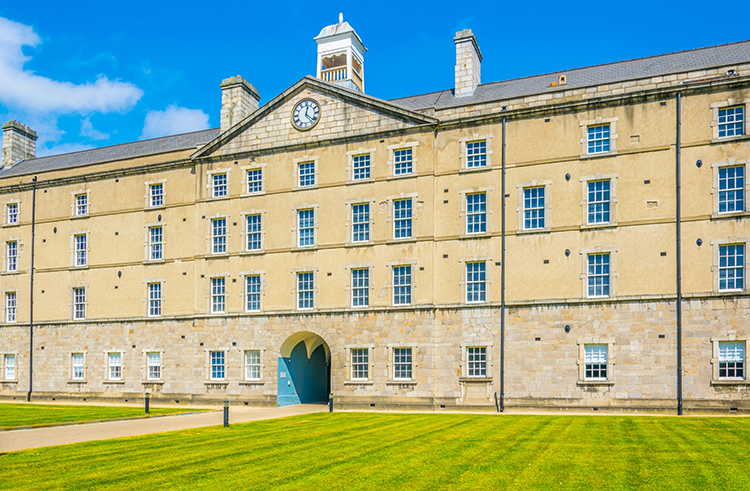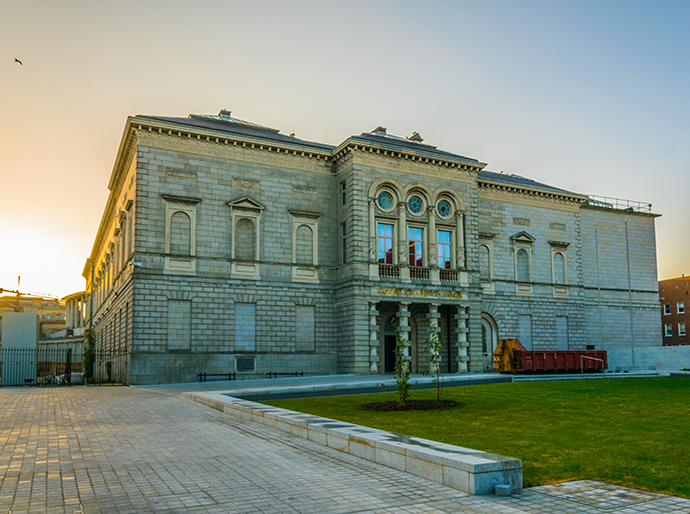 Free things
Whether you are on a budget or just looking for some fun activities that won't break the bank, Dublin has many free alternatives. From visiting museums and parks to exploring historic buildings or attending cultural events, Dublin has something for everyone.
Phoenix Park
Take a stroll through one of the largest urban parks in Europe. Phoenix Park is home to the Dublin zoo and several historic landmarks, as well as many wild deer that freely roam the 707 hectare park.
St. Stephen's Green
St. Stephen's Green is a beautiful and historic public park located in the heart of Dublin. Visitors can enjoy the peaceful atmosphere while taking in several historic monuments such as the Yeats Memorial, the Fusiliers' Arch and the statue of Theobald Wolfe Tone.
National Botanic Gardens
Located just outside the city centre, the National Botanic Gardens are free to enter and feature a variety of plants and wildlife.
Dublin mountains
The magnificent Dublin mountains are the city's natural playground with 43km of mountain trails, country paths and rural roads in easy reach of the city. The Dublin mountains way is one of the most scenic walks in the world.
Grafton Street
Grafton Street is known for its lively entertainment and high street shops. Our city's buskers and performers provide year-round entertainment along pedestrianised Grafton Street. The street itself is steeped in history and culture with most of its buildings dating back to the 18th and 19th centuries.
Dublin Castle
Dublin Castle is a historic fortress and palace located in the heart of Dublin. The castle was originally built in the early 13th century but, over the centuries, it underwent numerous renovations with various monarchs adding their own touches on the building.
The Irish Museum of Modern Art
The Irish Museum of Modern Art (IMMA) is a contemporary art museum, located in the Royal Hospital Kilmainham. IMMA's collection includes over 3,500 works of art, ranging from painting and sculptures to photography, video and installations.
The National Museum of Ireland
The National Museum of Ireland, affectionately called the 'Dead Zoo', holds geological exhibits from a collection of over two million scientific specimens.
The National Gallery of Ireland
The National Gallery of Ireland is one of the country's most popular visitor attractions. It houses the nation's collection of European and Irish art from about 1300 to the present day and an extensive library and archive.