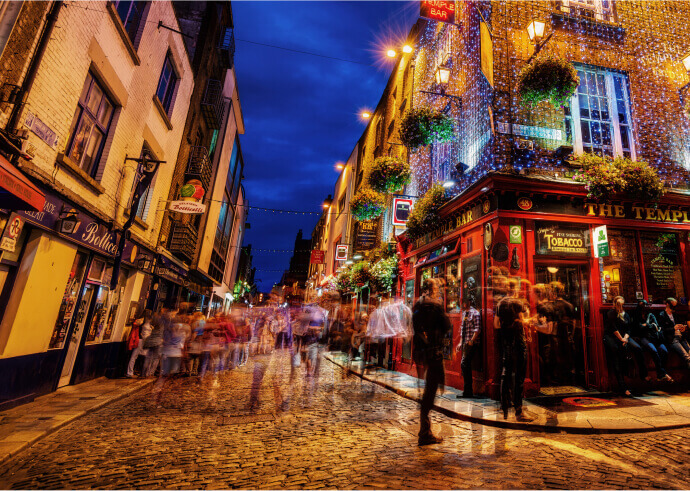 Discover Dublin's history
Dublin is a world-class, vibrant city with the character of a small walkable town. As one of Europe's most popular destinations, Dublin offers visitors an endless amount of things to see and do, many of which are within walking distance or a short tram ride from The CCD.  Dublin, and Ireland in general, has an abundance of culture and beauty on offer.
Whether you're a delegate with only 30 minutes available between meetings wanting to walk around the city and take in the sites or you have a full day available to deep dive into the rich culture and history of the Emerald Isle, there's always something new and different to suit all areas of curiosity.
minutes from the airport
Restaurant serving delicious food
museums to learn about Irish culture and history
years of cultural heritage