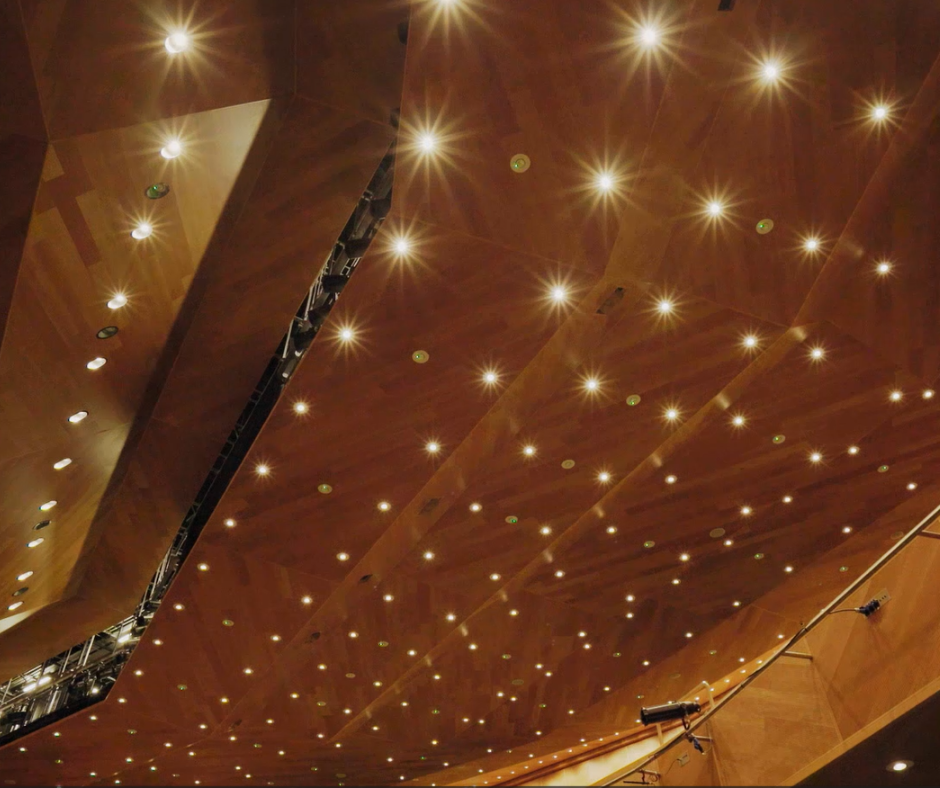 About our journey
Since 2019, we have taken steps in each of these areas to bring us closer to our net zero carbon ambition by 2025:
Electricity: We changed our electricity supplier in January 2021 to supply us with 100% renewable clean energy, which has led to a reduction in our carbon emission output for electricity to zero. That is a 67.5% drop in our CO2 emissions already!
Gas: We are exploring options for renewable gas and researching carbon offsetting where switching is either not possible or unavailable at the moment.
LED lighting: We have replaced light fittings across The CCD with LED light fittings which are more efficient and better for the environment. Check out our video of The CCD Auditorium Light Change, when we successfully upgraded the existing lighting in our 2,000-seater Auditorium to LED lighting and all 6 of our large foyers.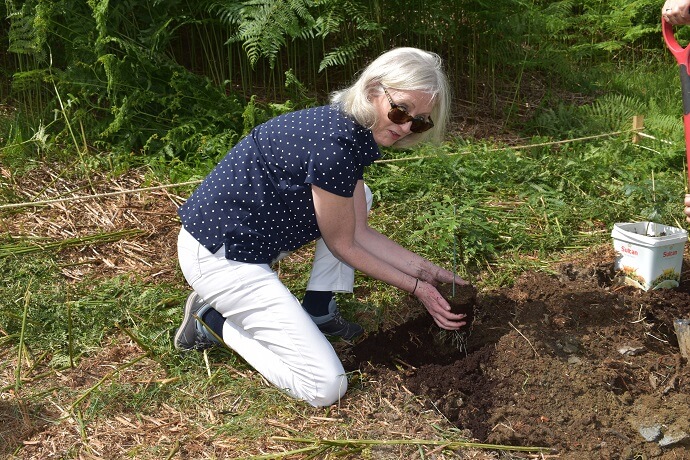 Food Waste: While food waste represents only 10% of our 2019 CO2 emissions, our aim is to reduce this to zero and we are actively exploring initiatives such as converting food waste to fertiliser.
Landfill: We have a proactive waste management strategy and are doing further research to find viable landfill alternatives, including converting waste to energy.
Investing in biodiversity: We now offer clients the opportunity to extend their sustainability initiatives into a biodiversity investment. Investment in biodiversity is an approach where harmful ecological and climate impacts are compensated by planting a variety of indigenous trees with the aim of conservation and restoration of natural habitats.
In June 2021, we planted some indigenous trees in Co. Wicklow alongside our biodiversity partners, Grown Forest, to mark the start of our sustainability offering. The CCD's partnership with Grown Forest facilitates clients that are committed to combatting climate change by providing them the opportunity to plant trees in a biodiversity project to offset the environmental impact of their event. Grown Forest follows the principle that a single tree can sequester 22 kg of CO2 per 12 months which is based on the Woodland Trust carbon calculator.