All your research and planning on destinations and venues is done. You've made your decision and booked your event. What happens next?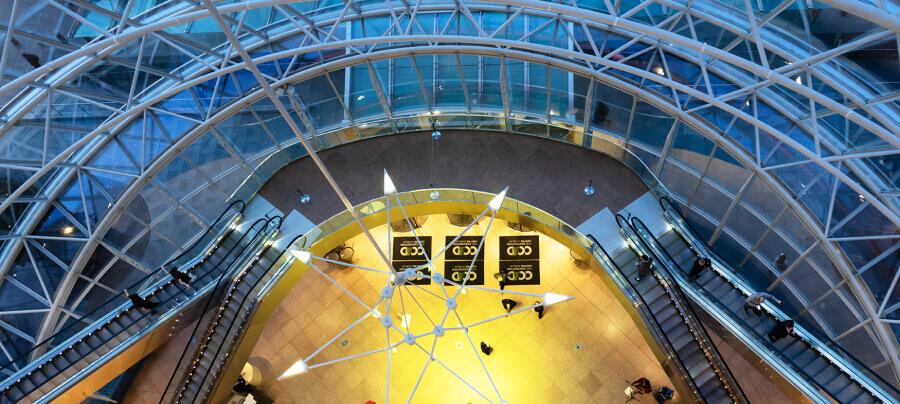 Once you confirm your event with us, we will allocate an Event Manager to partner with you in planning and delivering your event. This means that by the time your event comes, we'll have taken care of all the small details that bring your event to life, giving you the ability to sit back, relax and feel like a guest at your own event.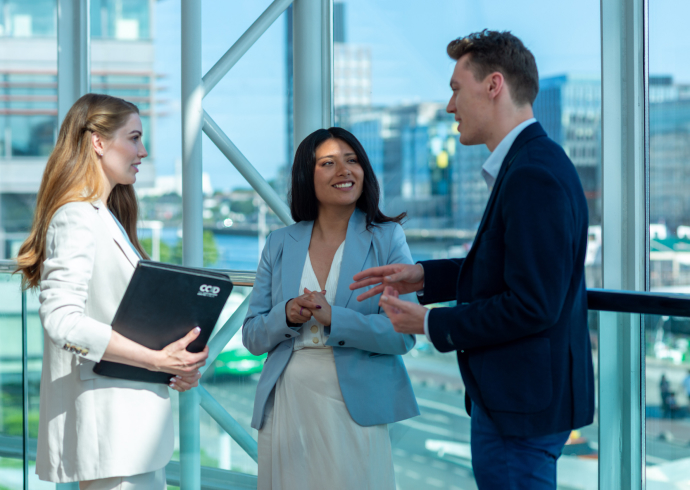 Meet your team of experts
Your Event Manager will introduce you to your Technical Production Manager, your Hospitality Manager and other people both within The CCD and local businesses on our approved suppliers list who can help with various aspects of your event.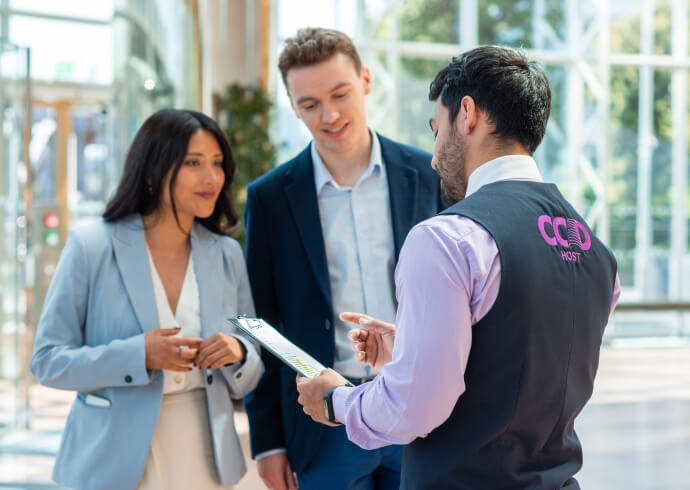 Keep in touch
If you haven't already been on a site visit, your team will invite you to make an in-person or virtual site visit to see the spaces and help you with your planning.
You will have regular planning meetings with the team and your Event Manager will keep in touch throughout the planning process to refine all the components for your event. These can occur over Teams, Zoom or in-person.
In advance of your event, you will also be invited to attend an on-site planning meeting where you will meet your team of experts face-to-face. Bringing you on a full walk-through of the building, they will help finalise all the final details and firm up the schedule for your event.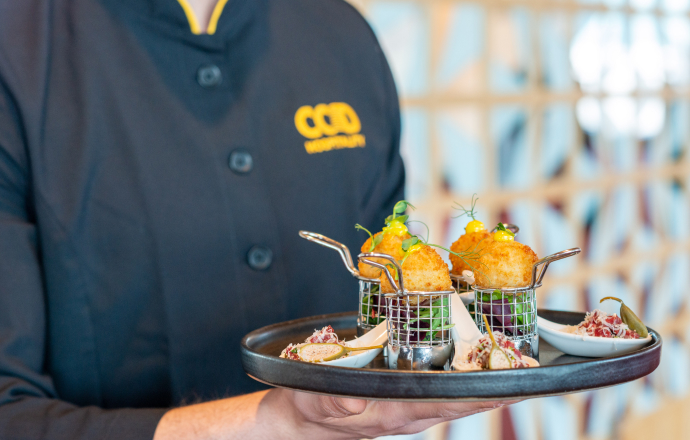 Relax and enjoy the main event
Good preparation is a major factor in every successful event and by the time you arrive on-site for the main event, you will have the peace of mind and reassurance that all the finishing touches have been arranged and are in place. You will be able to relax and enjoy your event, safe in the knowledge that your Event Manager is working behind the scenes to ensure everything runs smoothly and on schedule.