26 February 2020
The Convention Centre Dublin wins The Green Tourism and Entertainment Award
The announcement was made at the Green Awards annual awards ceremony and dinner on Tuesday, 25th February at The Clayton Hotel, Burlington Road.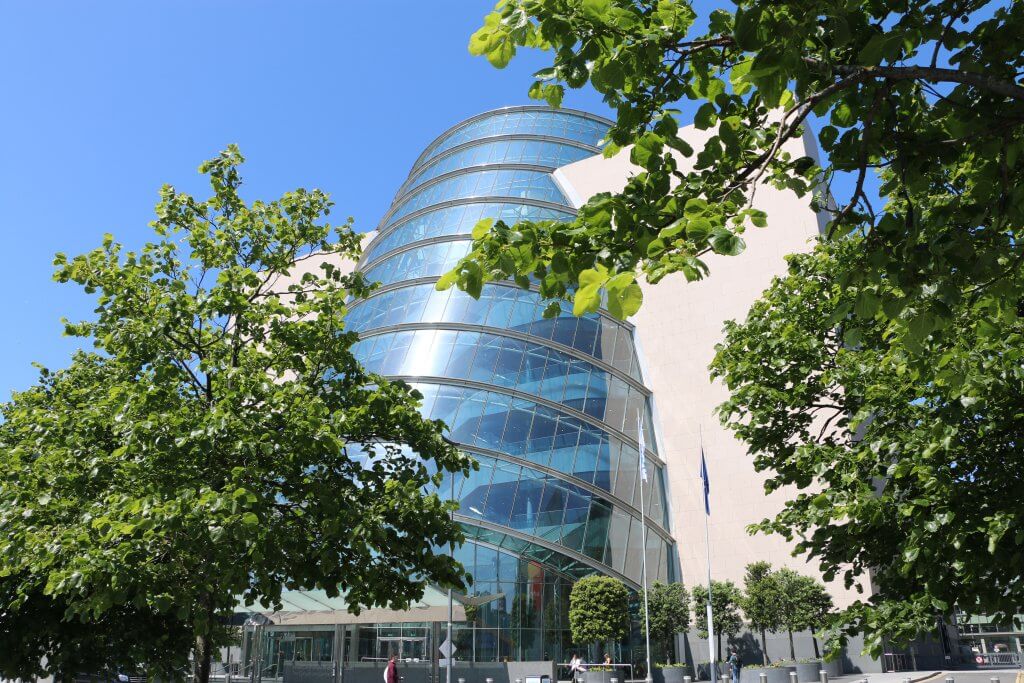 This is the first time The Convention Centre Dublin (The CCD) has won this prestigious award. As the world's first carbon-neutral constructed convention centre, the venue is committed to long-term sustainability and this award recognises the contribution that The CCD makes towards the environment.
The awards were judged by a world-class panel of expert green leaders, beating off stiff competition from other organisations such as the Ashford Castle Estate and Guinness Storehouse. This award is open to businesses operating in the tourism, hospitality and entertainment sectors that can demonstrate their commitment to minimising the impact of their business on the environment.
Picking up the award for The CCD on the night, was Suzanne McGann, Head of Marketing and Communications, and Paul Moore, Building Services Contracts Manager at The CCD.
Commenting on the win, Ms. McGann said, "We are delighted to win this award in recognition of our commitment to leading sustainable practices in the events and hospitality industry. The sustainability strategy of The CCD plays an important role in the delivery of our vision. We understand that everyone plays a role in minimising our impact on the environment, and it is that commitment from our teams, coupled with our innovative initiatives that allows us to deliver on our vision."
ENDS
Press Contact
Suzanne McGann
Head of Marketing & Communications
The Convention Centre Dublin
Email: suzanne.mcgann@theccd.ie
About The CCD
The Convention Centre Dublin (The CCD) opened in September 2010 and is Ireland's first purpose-built international convention centre. Located in the heart of Dublin city, just 15 minutes from Dublin Airport, The CCD has hosted over 1,900 events and won a total of 44 industry awards since opening. For more information, please visit www.theccd.ie
Our Green Credentials
As the world's first carbon-neutral constructed convention centre, The Convention Centre Dublin is one of Europe's most environmentally-friendly venues. Having achieved ISO 14001 accreditation just one year after opening in 2010, The CCD is committed to long-term sustainability, consistently striving towards on-going improvement in business practices with a view to leading environmental best practice across the industry.
About The Green Awards
Launched in 2008, the Green Awards recognise the extraordinary contribution and commitment that companies now make towards growing a greener future in Irish business today. The Green Awards is a leading platform for sustainability intelligence, leadership and innovation in best green practice in Ireland. Since its launch, the awards have been helping businesses gain recognition for their achievements throughout the year in protecting and enhancing the environment.