Menu choices to consider for your sustainable event
The Convention Centre Dublin (The CCD) is committed to hosting environmentally friendly and sustainable events. Having both ISO 14001 and ISO 20121 accreditations and being named as a Gold Healthy Venue, The CCD is committed to long-term sustainability. 
Small changes can have a significant effect on an event's carbon footprint and food choices are indicative of a shift in attitudes.
All food served at The CCD is sourced from Ireland, eliminating air freight since 2021. Waste reduction is a priority for The CCD, with recycling figures constantly ranking above 95%. In recent times, The CCD has noticed a marked increase in plant-based meal options, in line with demand from clients. "It's not just about the here and now, it's about fixing the mistakes our generation has made throughout the years, to make it better for the next generation," said Michael Fox, General Manager of The CCD's Hospitality Team, Fitzers powered by Levy.
Reduce red meat in your event menu
Beef cattle are huge creators of carbon emissions with a single burger being responsible for 5.5kg of CO₂. The 'Levy signature burger' comprises 50% beef and 50% beetroot, giving it a sweeter flavour and reducing emissions by a third. Many cattle in Ireland (and beyond) are now feeding on seaweed, rather than grass. Scientists in the US and Australia have concluded that a seaweed diet could cut methane emissions by 82%.
White meat is a decent alternative (1.2 kg of emissions for an equivalent portion), while The CCD's fish and seafood offerings, sourced from Nick's Fish, is another delicious and healthy option.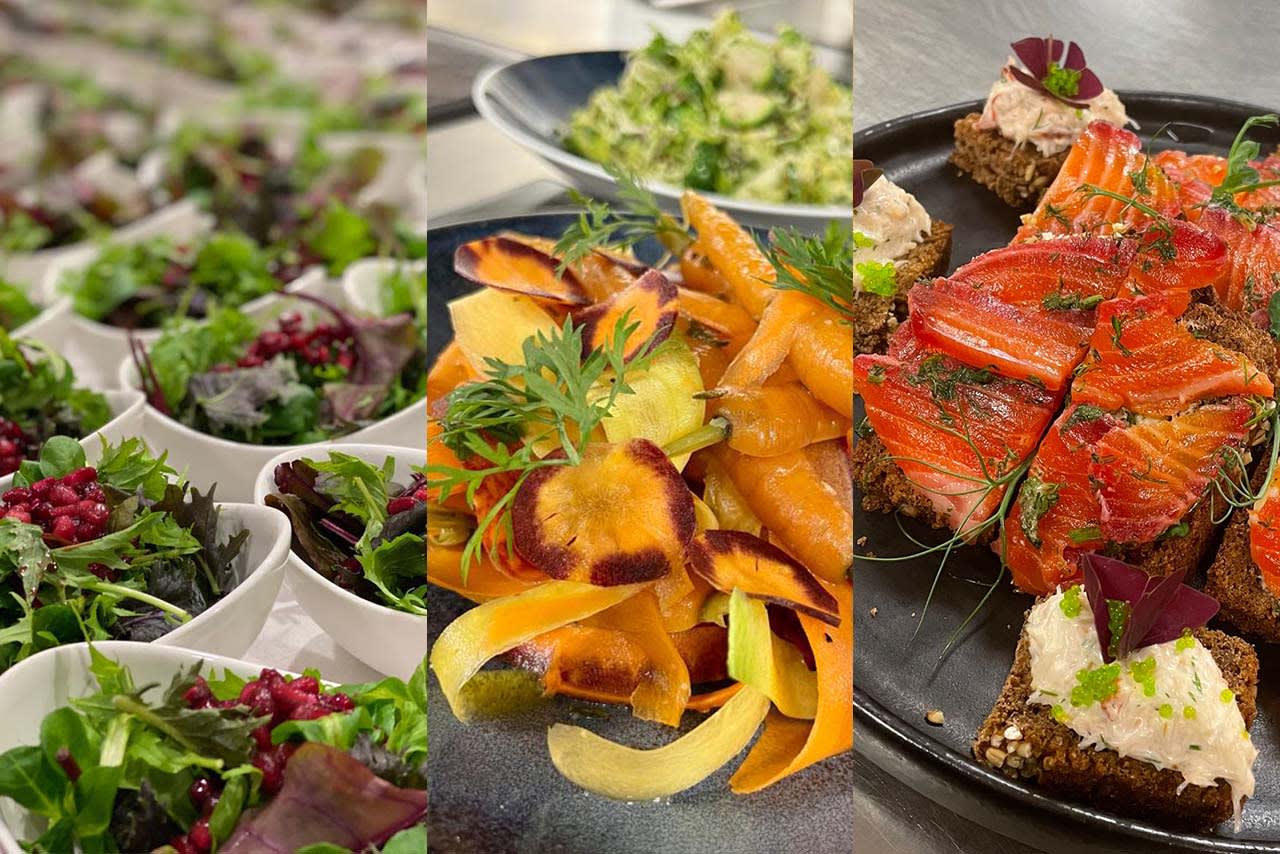 Increase plant-based options
Plant-based diets have a lower carbon footprint and can help reduce water usage and deforestation.
For some clients, with sustainability goals, the shift towards plant-based menus is relatively seamless. For others, it takes a bit more persuasion, but The CCD has come up with innovative ways of helping clients with the transition.
"We recently entered into a three-year partnership with a client to gradually increase plant-based offerings to their menu. Starting in year one by introducing a vegan starter, in year two adding a plant-based dessert, with the aim of their whole menu being carbon-free at the end of three years," explained Michael Fox.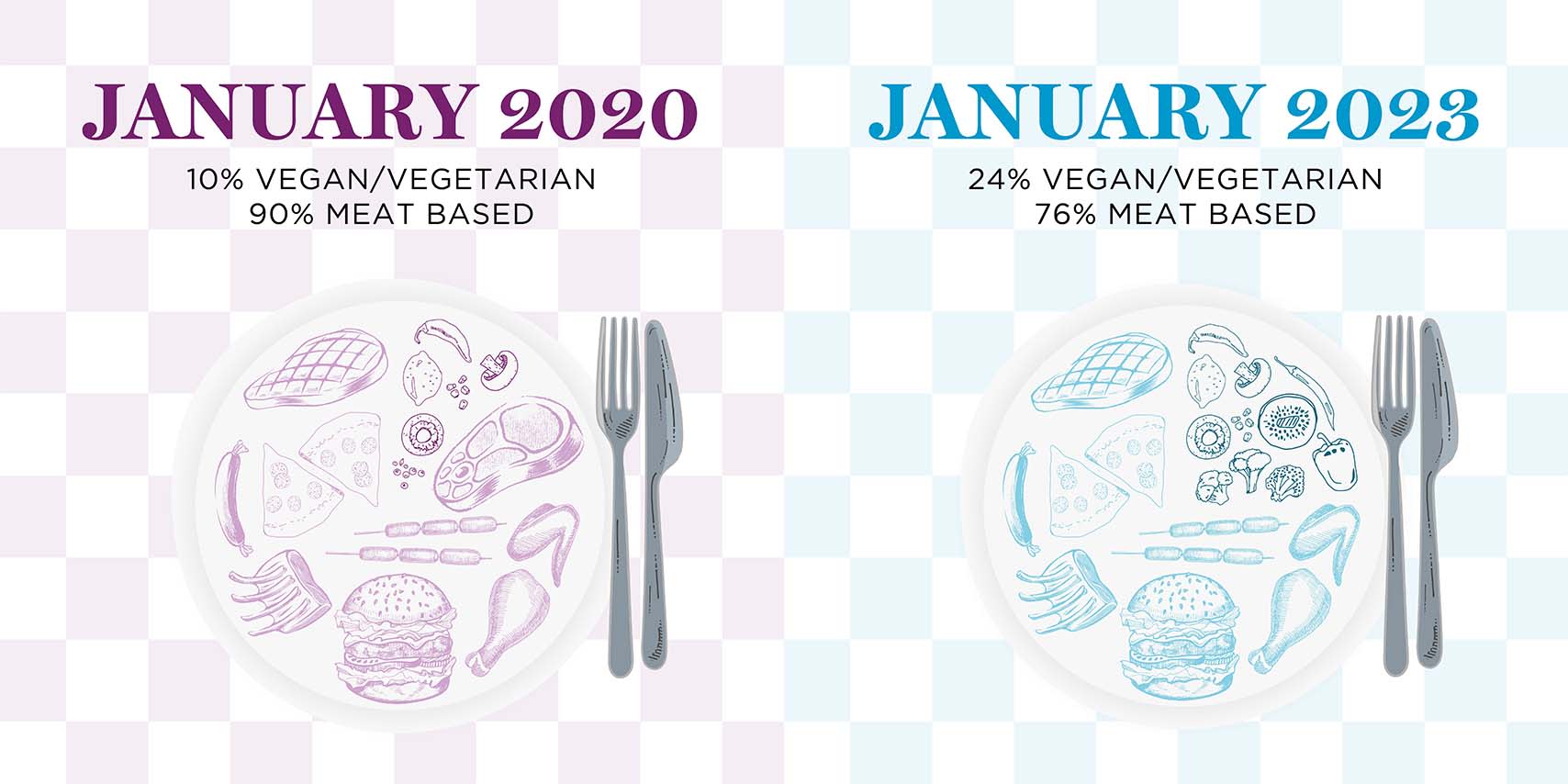 Pre-Covid, demand for plant-based meals was at about 10% but in the first two months of 2023, requests for vegan options at The CCD has more than doubled, to 23% across a diverse range of six large events.
By early March, The CCD had three fully vegetarian events booked for the year ahead with more in the pipeline. "Initially, the clients had to be persuaded but once we sent the menu through, they were easily able to sell the offering to their board," he added.
For the health of delegates and to further decrease carbon footprint, The CCD plans to remove all dairy from desserts and pastries served at the venue by the end of 2023.
Try to reduce waste where possible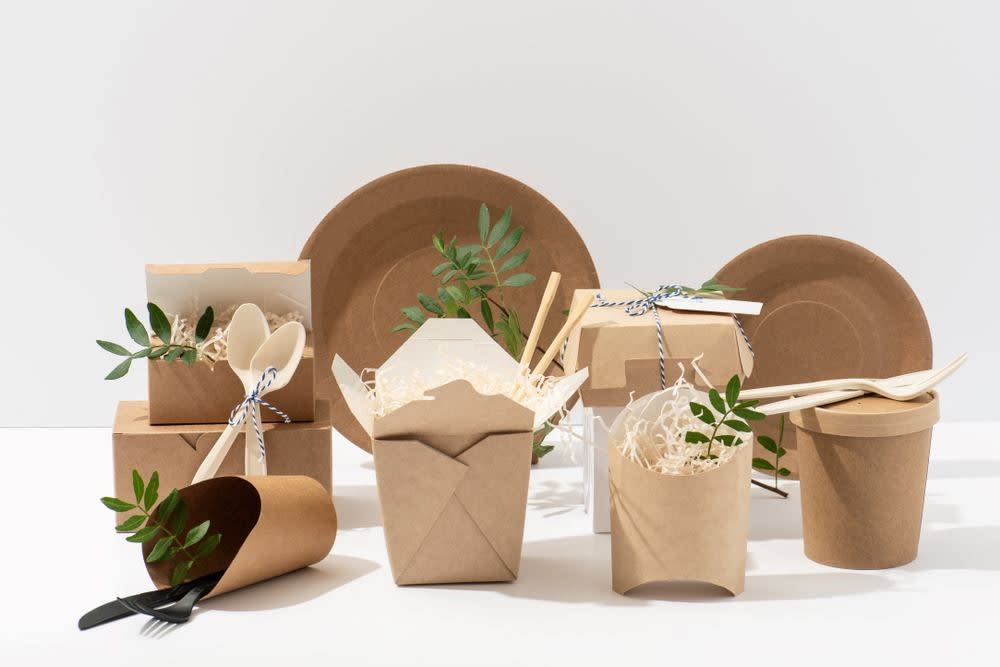 "It's not possible to avoid producing waste entirely", Michael adds, "which is why it's important to have a plan to manage leftover food and the disposal of waste."
It's common for delegate numbers to fluctuate in the lead-up to an event and estimating delegate numbers can be tricky. Regular communication between the client and the hospitality manager about likely numbers can allow for adjustments in catering requirements to avoid producing unnecessary food.
The CCD has custom-built recycling stations to encourage delegates to segregate their waste. These recycling stations use illustrations as well as text so that delegates are aware of how to segregate their waste regardless of language barriers.
Material collected from The CCD is processed through a mechanical and manual sorting process at Thorntons Recycling Centre. Here, any materials which can be recovered and recycled are removed. The recovered fraction is then diverted from landfill by shredding and processing the material into a Solid Recovered Fuel (SRF), used as a fuel in cement manufacturing. Any material that cannot be recycled or recovered at the facility is consigned to landfill. The percentage of waste to landfill in 2022 was 2%.
Other initiatives, such as donating food to local schools or charities, including homeless shelters, are creative ways to manage waste after an event. Food donation can be challenging and require processes that keep perishable unserved food safe for consumption, which is why The CCD has recently teamed up with a local charity to do this in a safe way.
Working together 
Many clients, particularly the international ones, already have sustainability goals so discussions about it are straightforward. But, for those who are starting out on that journey, The CCD can explain and discuss all the options. "We can calculate the carbon footprint of the event," said Alan Gallagher, Director of Event Operations at The CCD, "and suggest sustainable offerings such as compostable containers, food choices and food waste options to help decrease the carbon footprint of their event. We also offer carbon offsetting to clients by matching the CO₂ emissions output of the event to a number of indigenous trees that will be planted throughout Ireland. Better yet, these trees will never be cut down, so each year we are adding to the amount of carbon being sequestered."
Whatever the client's needs and requirements, The CCD can provide a suitable and successful solution.
Talk to your Event Hospitality Manager to determine what small steps you can make to your menu to make a big difference! Get in touch with our team.