13 February 2020
How to 'Festivalise' a Conference
We teamed up with C&IT to look at the growing trend of conference 'festivalisation'. By definition, a 'festivalised' conference is a multi-day experience with a multi-disciplinary and cross-pollinating programme. It pulls together the best thought-leaders from a range of sectors – often bridging the business, tech and creative industries – creating a new convergence of experiences. Festival-style themes of community, creativity and food are often part of the mix too. The key is to maintain relevance and purpose with a delegate-first approach.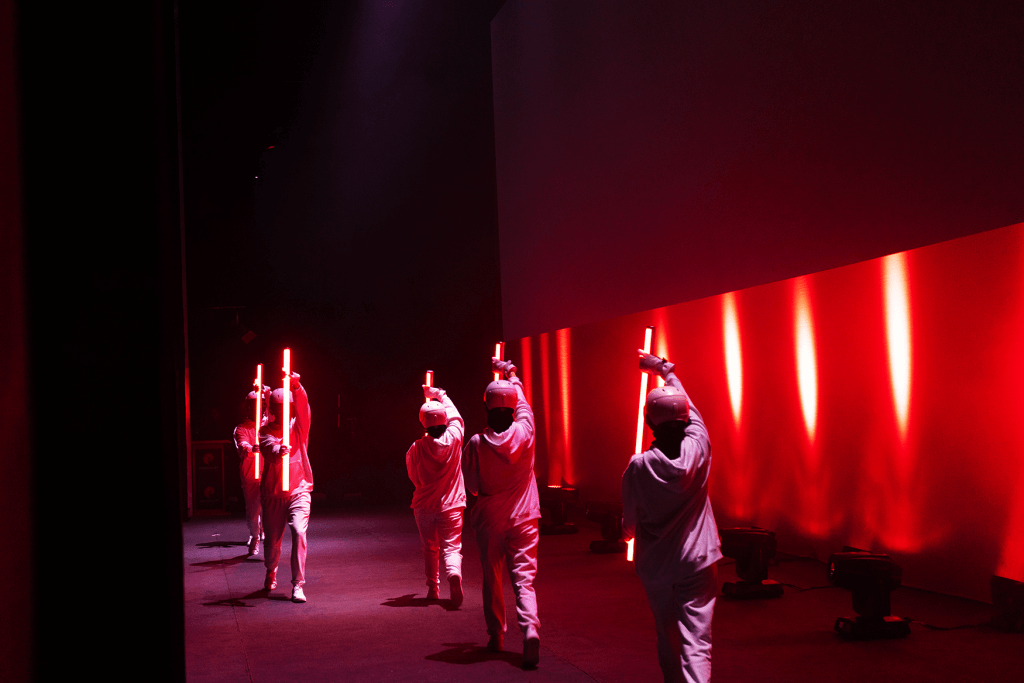 'Festivalisation' is in fashion. A meteoric festival boom and the rise of experience-loving millennials is prompting conference planners to seek inspiration from festivals. Stand-up comedians between keynotes, bands worthy of headlining Glastonbury and pop-up pubs on the conference floor are just a few examples of how planners are reinvigorating and engaging B2B audiences.
The nature of a festival thrives on disruption, novelty and fun. As a result, brand experiences flourish in festival environments. Kim Myhre, managing director of MCI Experience, says: "Human unpredictability plays to a brand's strength at a festival because we behave differently – we're out of our normal context, relaxed and open to experiencing a broader emotional range."
Here are six ways to 'festivalise' a conference.
1. Hybridisation
Festivals have evolved beyond their musical roots to become a destination for an array of passions and hobbies. Today, festival-goers can expect anything from mindfulness talks and yoga to sport, poetry, art, theatre and culinary experiences. By adding complementary activities and attractions, your event will meet a variety of interests – both professional and personal – enabling deeper and broader audience engagement.
2. Community
Invite the local community to share some parts of the conference, such as an opening concert. This widens your audience, adds energy and attracts social media and press coverage. It raises an organisation's profile locally and amplifies its key messages, while potentially leading to more thought provoking conversations, connections and new opportunities for growth of the business and its employees. A community element could include a co-created artwork activity.
3. Entertainment
A famous performer will inject excitement, generate social media buzz and offer an unforgettable and once-in-a-lifetime reward for attendees. If your event cannot boast big names, engage your audience by allowing them to vote on the entertainment options.
4. Instagram
For a social media-focused generation eager to share their experiences online, create Instagram-worthy activities, food and photo opportunities. The dominance of Instagram is one of the biggest drivers of change for organisers, says Caspar Mason, creative strategy director of Jack Morton. He points out: "It has 24 million UK users – a staggering 42% of the population – all on a platform that rewards activity – going places, doing things, trying stuff. In short, people are – consciously or not – looking for Instagram worthy opportunities whether they're in a professional or personal capacity. And, again thanks to Instagram, people have much higher visual literacy than just a few years ago. People are demanding more and judging it with a more sophisticated eye than ever before."
5. Go Green
Going green is high on the festival agenda. As a tidal wave of collective societal and environmental consciousness emerges stronger than ever before, conference organisers need to step up their sustainable credentials. Start small by identifying quick wins such as using local, field-grown catering and a venue with a sustainability credential, such as LEED or ISO certification. Other simple ideas include a fundraising activity and downloadable collateral. The future of sustainability lies with businesses and planners making smarter choices.
6. Venue mashup
A multi-location programme is typical of a festivalised conference. Use an array of venues within a host destination or take advantage of the multitude of blank canvas style spaces within a convention centre by transforming the rooms into different settings. This will mix up the atmosphere and keep things buzzing.