Dublin confirms large scale conference - The CCD is to host WONCA's green congress event in 2024, as the Irish College of General Practitioners celebrates their 40th anniversary.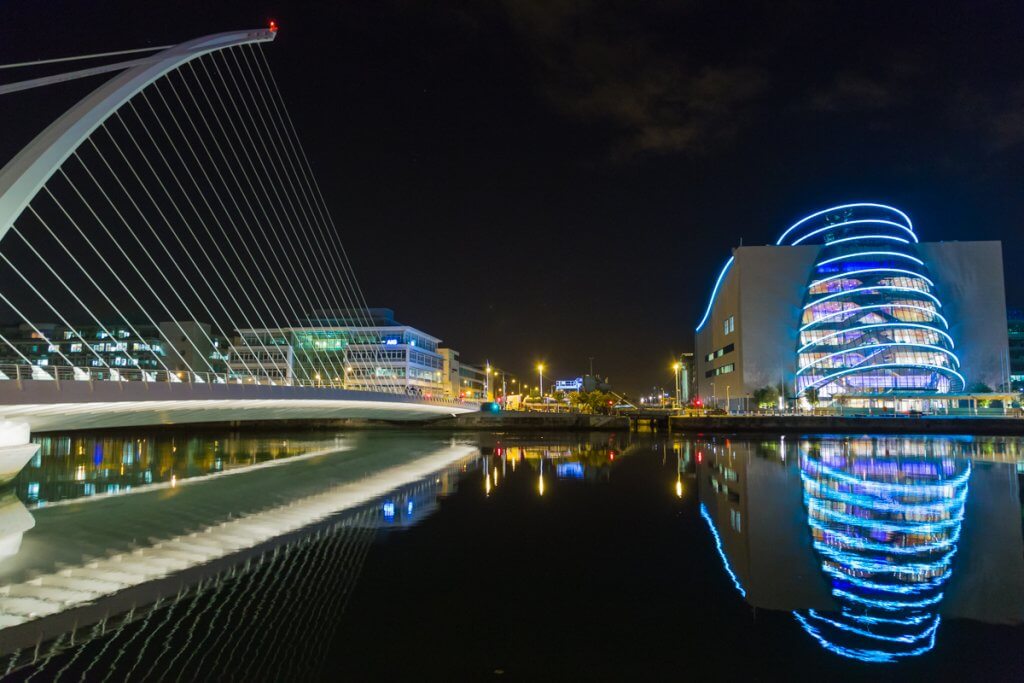 The World Organisation of Family Doctors (WONCA) congress will be held at The Convention Centre Dublin (The CCD) in September 2024. This prestigious congress will bring together over 2,500 delegates from the fields of general practice, generating over €4 million towards the local economy.
The successful bid was prepared by the Irish College of General Practitioners (ICGP), in conjunction with The CCD and Fáilte Ireland and was submitted to the WONCA board in February 2020. The decision on the selected host city was delayed due to COVID-19, with Dublin announced in October 2021. ICGP last hosted this conference in 1998 with members of WONCA Europe looking forward to returning to Dublin.
Adrienne Clarke, Head of Conference Sales at The CCD commented on the bid win. "We are thrilled to confirm events for future years and are looking forward to welcoming WONCA to The CCD. As a Gold accredited Healthy Venue and with sustainability as one of our core foundations, we are excited to support WONCA with their vision to host a green event".
Dr. Claire Collins, Director of Research & Innovation and Director of People & Culture, ICGP said; "The ICGP is honoured to be hosting this prestigious gathering in Dublin. We are confident in hosting our European colleagues, our Irish GP members and our sponsors in Dublin and will offer WONCA Europe delegates the opportunity to be academically inspired and to strengthen networks while enjoying good company and experiencing our hospitality, as the ICGP also celebrates our 40th anniversary during the conference".
Frances Kinsella, Association Conferences at Dublin Convention Bureau in Fáilte Ireland commented on the scheduled programme for delegates attending WONCA, "The social programme will offer delegates and companions the opportunity to experience the atmosphere and hospitality for which Ireland is famous worldwide. For a relatively small island, Ireland offers a huge variety of entertainment, history and culture. Such conference programmes contribute to a wide economic impact across our economy".
The theme of WONCA 2024 is 'The Changing Nature of Family Medicine – Cultivating the Future'. Off-site visits to GP practices and health centres will be arranged for interested delegates, in addition to an area within The CCD dedicated to informing delegates about general practice in Ireland.
-ENDS-
Press Contact
Suzanne McGann
Head of Marketing & Communications
The Convention Centre Dublin
Email: suzanne.mcgann@theccd.ie
About The CCD
The Convention Centre Dublin (The CCD) opened in September 2010 and is Ireland's first purpose-built international convention centre. Located in the heart of Dublin city, just 15 minutes from Dublin Airport, The CCD has won a total of 54 industry awards since opening.
ABOUT ICGP
The Irish College of General Practitioners (ICGP) is the professional body for general practice in Ireland and was founded in 1984. It is the representative organisation on education, training and standards in general practice. At an international level, the College is an active member of WONCA Europe. The ICGP will celebrate its 40th anniversary during the WONCA Europe Conference in September 2024. Visit www.icgp.iefor more information about the host organisation.
About WONCA
The World Organisation of Family Doctors (WONCA), is the academic and scientific society for general practice/family medicine in Europe. WONCA Europe supports the professional development, research, education and quality improvement of general practice/family medicine, through networks and special interest groups. WONCA Europe's mission is to improve the quality of life of people through fostering high standards of care in general practice/family medicine by:
Providing a forum for the exchange of knowledge and information
Supporting the development of the academic organisation in our discipline by working on, and advocating for education, research and service provision activities of family doctors/general practitioners.
WONCA will be held in London in 2022 and Brussels in 2023. Visit www.woncaeurope.org for information about WONCA Europe.