Our team of sales professionals at The Convention Centre Dublin have expert knowledge of the corporate and association markets.
Our Sales team will be the first people you meet at The Convention Centre Dublin (The CCD). In your initial conversations with them, they aim to understand your event vision, your objectives for the event and what your requirements might be. They will be with you every step of the way, from the initial site visit right through to the contracting stage, to make sure you have everything you need before introducing you to your Event Manager.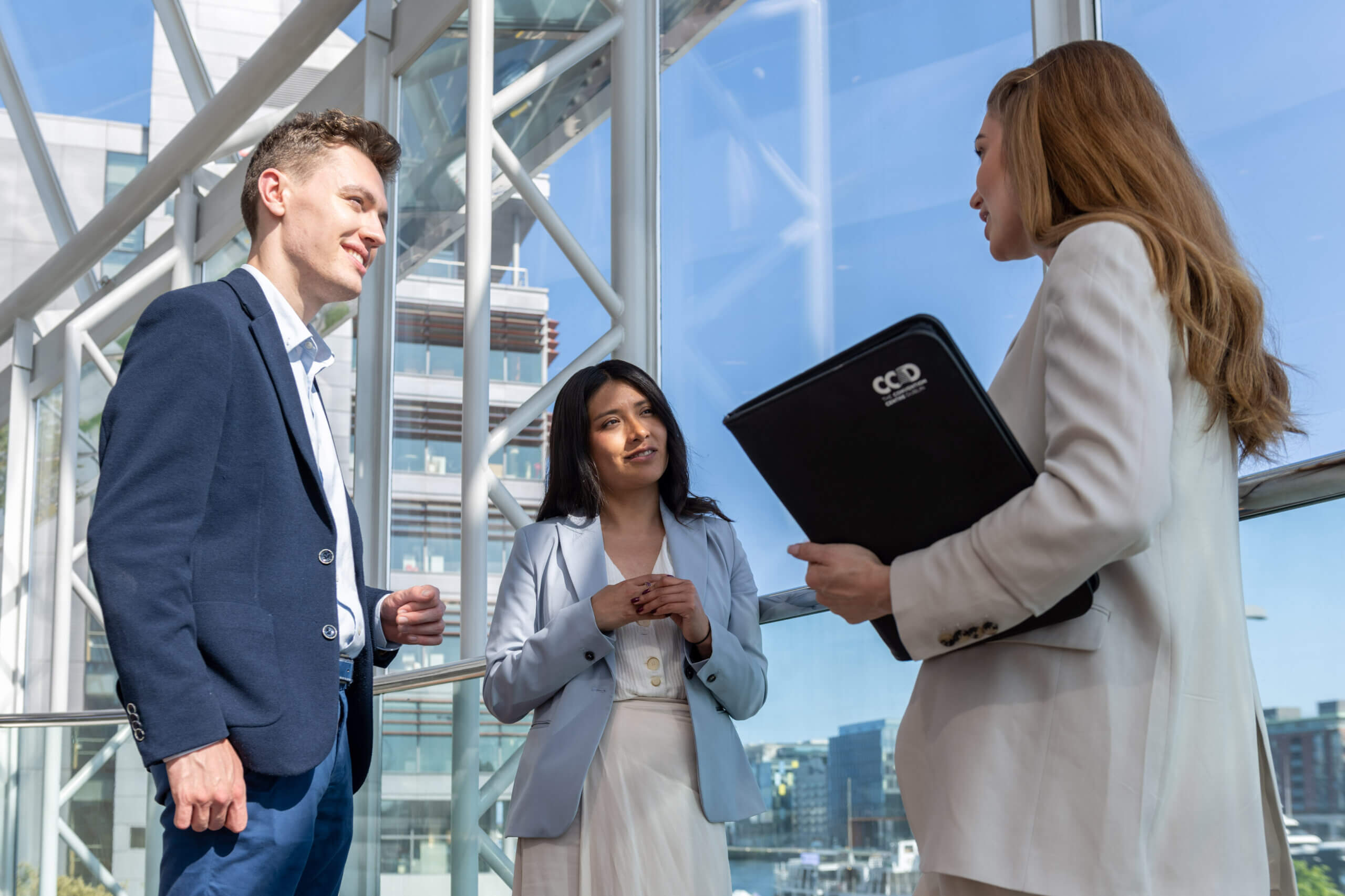 Well-acquainted with the competitive bidding process that can be required to attract prestigious events to the city, they are here to help you with advice and assistance, ensuring that you get the most from your time in Dublin and The CCD.
Our Corporate team have a wide range of experience across different events from small intimate meetings to large international conferences and across a variety of industry sectors.
Our Associations team work with local subject matter experts and associations to encourage international association congresses to Dublin and to The CCD. From the initial invitation to consider Dublin, through the development of a personalised professional bid document and support presenting the bid to the international board, the team will work with local conference ambassadors often over many years to bring ground-breaking events to The CCD.
Various government incentives are in place to help bring your event to Dublin. These include assistance with the selection of a Professional Conference Organiser (PCO) and support for the costs of travelling to present your bid at your international conference.
Click here to find out more about the city support available.