Giving your delegates céad míle fáilte – 100,000 welcomes
Promising a warm Irish welcome to all your visitors from the moment they arrive at your event, our CCD Hosts are on hand to welcome and guide your visitors around the venue. Equipped with knowledge of each event from the schedule to the local area, they can also give your delegates directions and recommend some of Dublin's many restaurants, bars and attractions.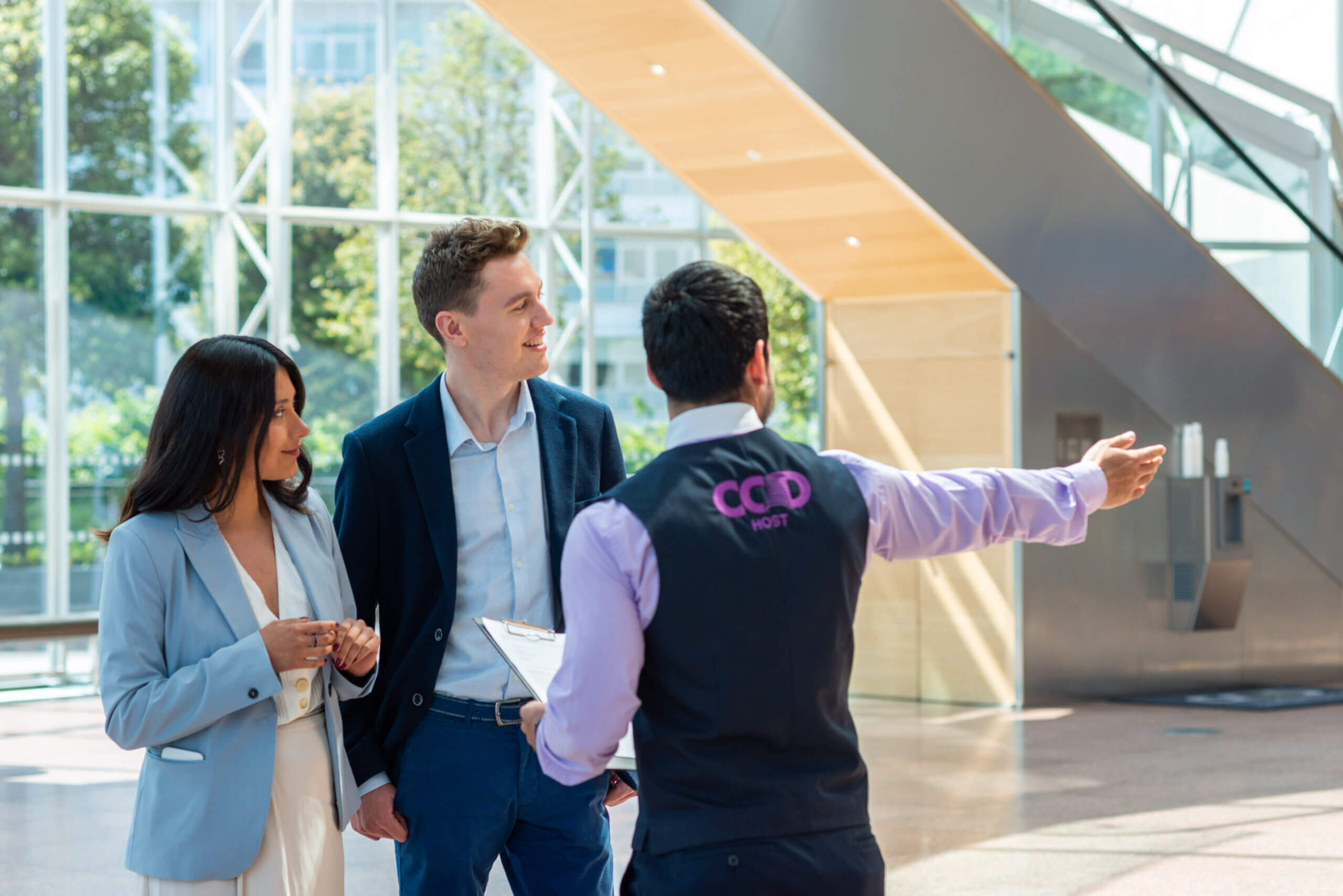 You can also hire some of our Hosts to help you with your event such as registration and badge scanning. With an in-depth knowledge of the building and experience across many different types of events, our Hosts can join your team during your event.
Talk to your Event Manager for more information on how our Host team can be of additional service during your event.