Career Zoo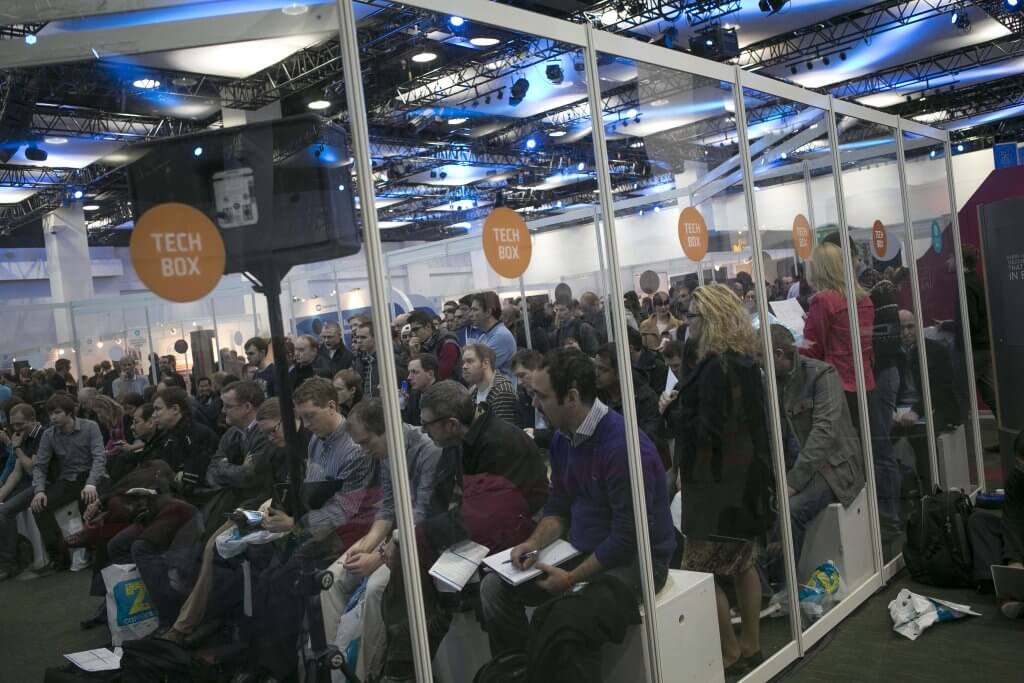 Career Zoo is Ireland's biggest event for professionals and graduates looking to advance their career in Ireland.
Delegates: 9,000
Client: Career Zoo
Event: Career Zoo
Type: Exhibition
Date: February 2013
Days: 1
Brief
At Career Zoo, attendees can meet leading employers with professional job opportunities in Ireland, explore education opportunities with top course providers, attend exciting and informative career workshops and seminars, and get one-to-one advice at a 'career clinic', all free of charge. While for employers and educators, it offers an unrivalled opportunity to meet with smart and ambitious professionals and graduates who want to advance their careers.
Solution
Due to the success of the first three Career Zoo events, in 2012 it became clear that a larger venue was required. After much exploration of venue options in Dublin, the events team at Career Zoo decided that The CCD was the perfect match for their event. As Brian Ó hOisín, Career Zoo co-founder commented: "As many of our clients are major multinational employers, it was important that our venue offered top class facilities and technical spec, and we certainly feel The CDD delivers on all of these".
Career Zoo has since exhibited twice at The CCD, firstly in September 2012 and secondly in February 2013. The ground-floor Forum at The CCD provided the perfect setting for the Career Zoo exhibition due to its 2,721 square metres of 'blank canvas' space. Easy access for truck deliveries and underground power access were also highly beneficial to their busy exhibitors.
At the February 2013 event, exhibition floor space could be purchased directly from Career Zoo, with or without a shell scheme, giving exhibitors lots of flexibility in how they designed and branded their own space. Exhibitors were also able to order any stand equipment and ICT support in advance with ease, through The CCD's online order system portal.
At this year's event, The Forum included some innovative additions to a standard shell-scheme plan. Among these, an innovative 'Tech Box', essentially a large Perspex 'room-within-a-room', hosted a schedule of tech and software talks from leading technology employers throughout the day. While a demo area from Dublin's 'Science Gallery' showcased a number of innovations such as a 3D printer and 'Mind Ball' game. ESB International also displayed two of their newest e-cars alongside their recruitment stand.
Throughout the day, Career Zoo's packed schedule of workshops and seminars proved extremely popular with hundreds attending each of the sessions. Their popularity no doubt had something to do with the high-profile speakers which included representatives from Twitter, Accenture, Citi, State Street, AOL, Workday and ESB International.
Results
Almost 9,000 candidates attended Career Zoo in September and February at The CCD, and the February event attracted a record 75 exhibitors. 3,500 high-quality open roles were on offer at the event.
For the event organisers, growing interest in the event year-on-year is clearly evident; "We are seeing an increase in the number of exhibitors choosing to take larger spaces and build bespoke stands in order to showcase their innovations to potential candidates" comments Jackie Slattery, Career Zoo co-founder. "Employers at our events are looking to attract high-level talent and see Career Zoo as an ideal platform to promote their job openings and their brand in Ireland".
The CCD are delighted to announce that Career Zoo will be returning for the third time on 14th September 2013. For more information please see www.careerzoo.ie.
"Our experience working with The CCD has been extremely positive. The organisation services and support we received were excellent and we felt we were in very safe hands with our event." Brian Ó hOisín, Career Zoo co-founder.